We've partnered with general aviation's best-known A&P/IA, Mike Busch, and his team of maintenance experts at Savvy Aircraft Maintenance Management to offer a unique Breakdown Assistance Program, providing breakdown protection at surprisingly low cost. If you have a mechanical problem while traveling in your airplane, one call to our toll-free hotline can help you get back in the air quickly and at minimum expense.
Think of it as AAA for GA.
Sporty's Breakdown Assistance Program follow's Savvy's three rules for dealing with airplane breakdowns away from home, developed after years of working with aircraft owners who are AOG (airplane on ground). These rules are:
Don't put your aircraft in the shop until you've diagnosed the problem.

Don't perform maintenance away from home base if you can possibly avoid it.

If maintenance away from home is unavoidable, do the absolute minimum necessary to fly home safely.
Let's look at each of these rules in more detail.
Rule #1. Don't put your aircraft in the shop until you've diagnosed the problem.
Surgeons like to cut and A&Ps like to turn wrenches. While there's nothing wrong with that, it's important to diagnose the problem before you allow a mechanic to open up the airplane and start taking anything apart. Once a mechanic starts work on your plane, it's disabled and the opportunity to gather critical diagnostic data is lost. That's why it's so important to slow down and understand exactly what the airplane is telling you before you get a mechanic involved. Is that low oil pressure or high CHT or alternator-fail light telling you that there's a serious safety-of-flight issue, or is it just an indication problem? Are your stuck flaps due to failure of a $1,500 actuator or a $15 relay?
The team at Savvy has deep knowledge of your airplane systems and years of experience troubleshooting them remotely. They'll work with you to arrive at a precision diagnosis before you let a local mechanic attack your airplane with tools.
Rule #2. Don't perform maintenance away from home base if you can possibly avoid it.
Over the years, Savvy has learned is that the best solution is often to fly the airplane home and deal with the problem there. According to Mike Busch, "About half the time a pilot contacts us with an AOG situation away from home, we are able to diagnose it remotely, make a determination that the problem is not a safety-of-flight issue, and recommend that the pilot go ahead and fly the aircraft either back to home base or to somewhere convenient where we know there's a competent and trustworthy shop that can do the work."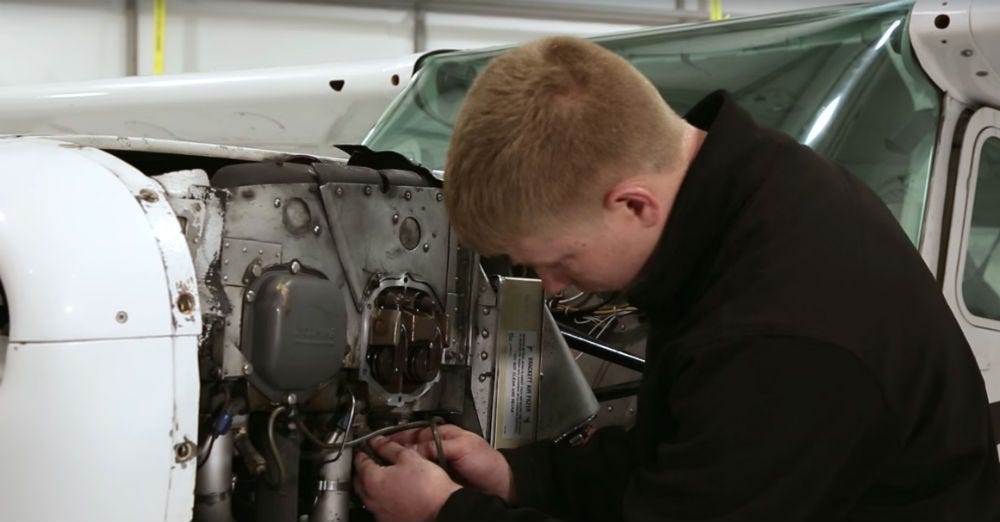 Here's an example. A Cirrus SR22 pilot called in with an engine that would not start. Savvy quickly diagnosed the problem as a slipping starter drive adapter (SDA). The pilot suggested that he take the aircraft to the Cirrus Service Center on the field to have the SDA replaced, but Savvy advised him not to do that because it would mean the aircraft would be down for about two weeks (the part was on backorder). Instead, Savvy recommended that the pilot ask the local FBO to hook up their 28-volt APU to the airplane, and the airplane started just fine on APU power. The pilot was then able to fly home and have the SDA dealt with by his regular home shop, with no disruption to his schedule.
Another example was Savvy's "save" of an African around-the-world pilot who called in AOG in Iceland with an apparent electrical problem. The mechanics in Reykjavik were unfamiliar with the complex dual electrical system in the Cirrus SR22. Savvy was able to diagnose the problem remotely and establish that in fact the electrical system was fine and that what he was seeing was strictly an indication problem involving the aircraft's sensor interface unit (SIU) that converted analog sensor data into digital data for display on the aircraft's MFD. Savvy advised the pilot that it was safe to fly to his next destination (Scotland) using the analog backup instruments in the aircraft, and then have the SIU replaced at a Cirrus Authorized Service Center in the UK.
If you've discovered a problem but don't feel comfortable continuing on, count on Savvy to help you make an informed decision. They are your trusted advisor when things go wrong.
Rule #3. If maintenance away from home is unavoidable, do the absolute minimum necessary to fly home safely. Sometimes airplanes really do break and in these cases, there's no prudent choice but to fix it before further flight. But don't let a local mechanic go overboard. You don't want to let him change a cylinder when all that's really needed is a new spark plug. Even if the cylinder does need to be changed, does it have to be done now or can it wait until you get home? Savvy can help you decide what minimum repairs are required to make your return flight safe and comfortable, and help you avoid wasting time and money, having unnecessary work done away from home.
You'll also benefit from Savvy's exclusive database of maintenance shops. This invaluable tool is based on their years of experience working with facilities all around the country. Savvy will help you determine which shops to trust and which ones to avoid. After the work is done, they'll review the invoice and logbook entries to make sure the charges are fair and you're safe and legal.


Breakdown Assistance Program
These three rules are all part of Savvy's "owner first" philosophy when it comes to maintenance. If you call the Breakdown Assistance hotline, you can trust that you're talking to an experienced maintenance expert, a seasoned A&P/IA with decades of experience who is trained to put your needs first. You'll have an advocate on your side from start to finish. There are no hidden fees.
Enrolling in Sporty's Breakdown Assistance program is fast and easy. At just $149/year for a piston single airplane, it will more than pay for itself the first time you call the hotline. (Multi-engine piston and single engine turbine airplanes are also eligible at a slightly higher fee).
Sign up today and travel with confidence!
Webinar Recording
Video Demo