7 new features
1. Over 5 hours of new HD video and animations. We show you what flying is really like, with realistic in-cockpit video and stunning graphics - now thoroughly updated for 2017. Enhanced segments cover essential topics like airplane engine operating techniques, weather theory, thunderstorm development, short and soft-field takeoff and landings, and the latest regulations.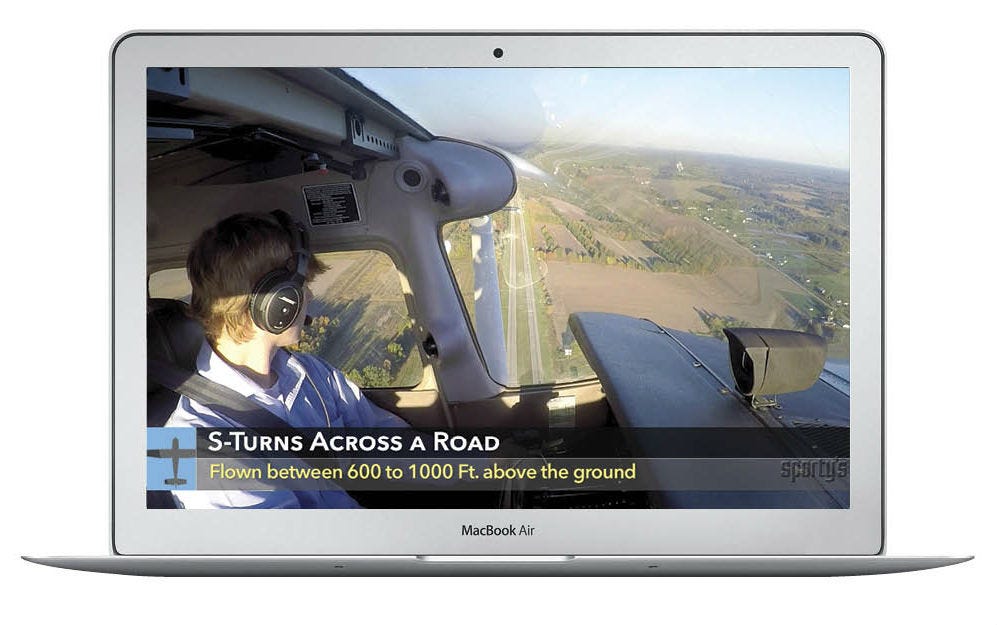 2. New video segments cover hot topics in aviation. Technology is always changing, and our team of pilots works hard to keep up to date with it. All-new video segments cover: ADS-B weather and traffic, angle of attack indicators, tips for flying with the iPad, and runway safety technology.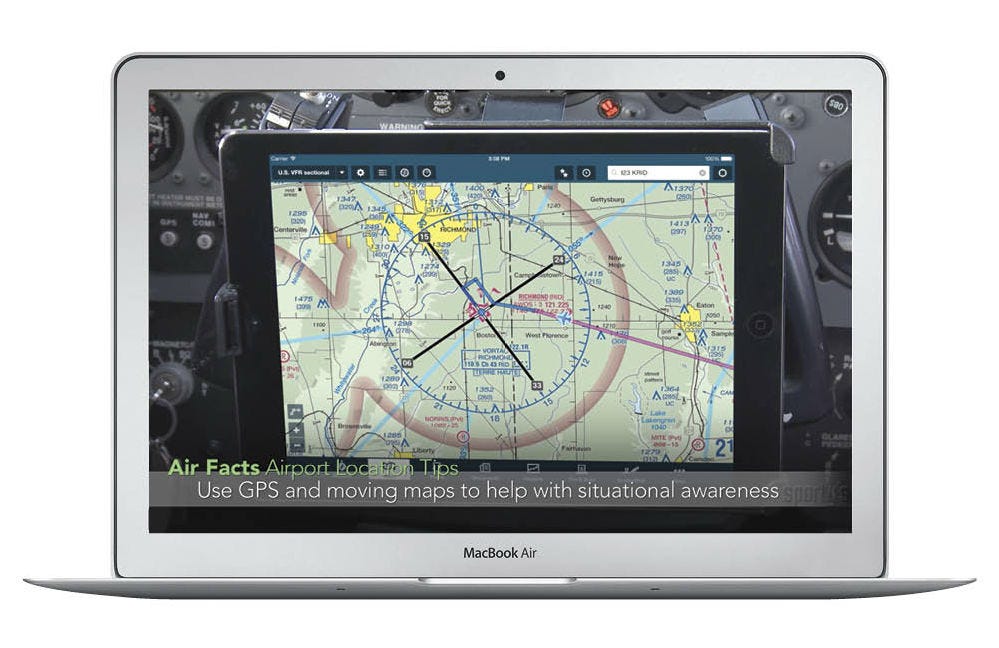 3. Up-to-date test prep questions and figures. We continuously revise and update our massive database of test questions, removing old questions that are no longer on the test and adding new questions the FAA is focusing on. You won't waste time studying outdated material, and you'll have access to the exact same set of figures you'll see on the actual FAA test.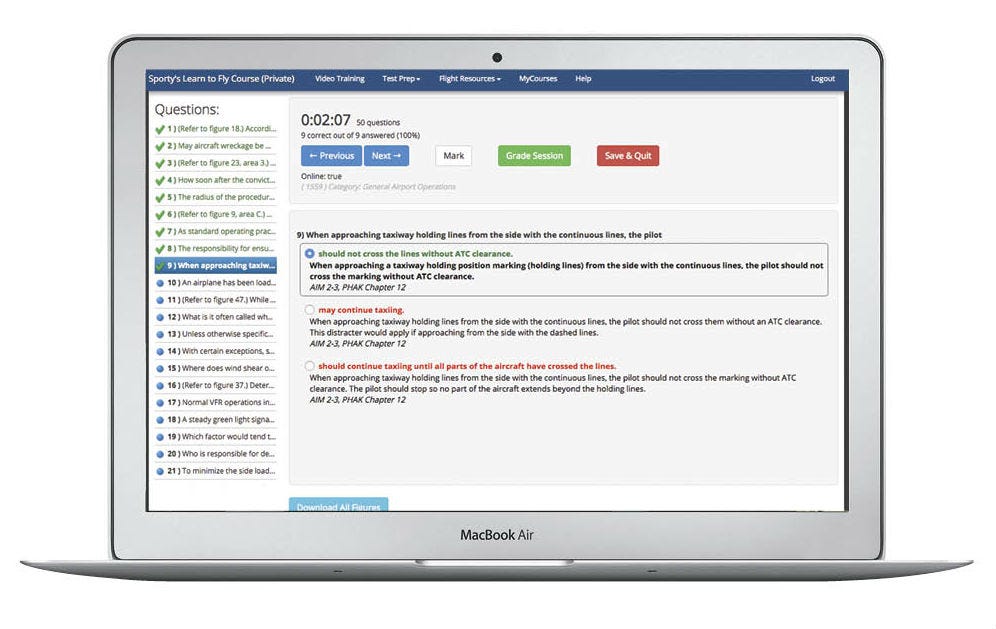 4. ForeFlight Logbook integration. One of the most popular features in Sporty's courses is the ability to earn your written test endorsement right from the course - automatically! New for 2017, you can log your endorsement (complete with CFI signature) right in your ForeFlight digital logbook. You'll be ready to visit the testing center, with no CFI required.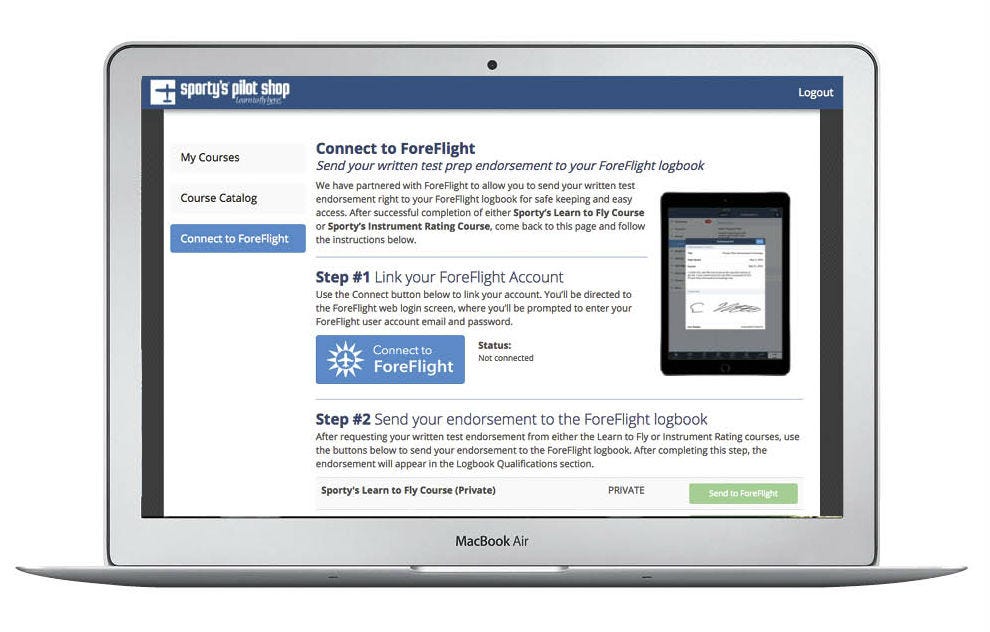 5. Integrated Airman Certification Standards. The FAA recently introduced this all-new document, its official guide to the checkride, and we've made the complete ACS available right in the course. Plus, each section is cross-referenced to relevant video segments for easy review.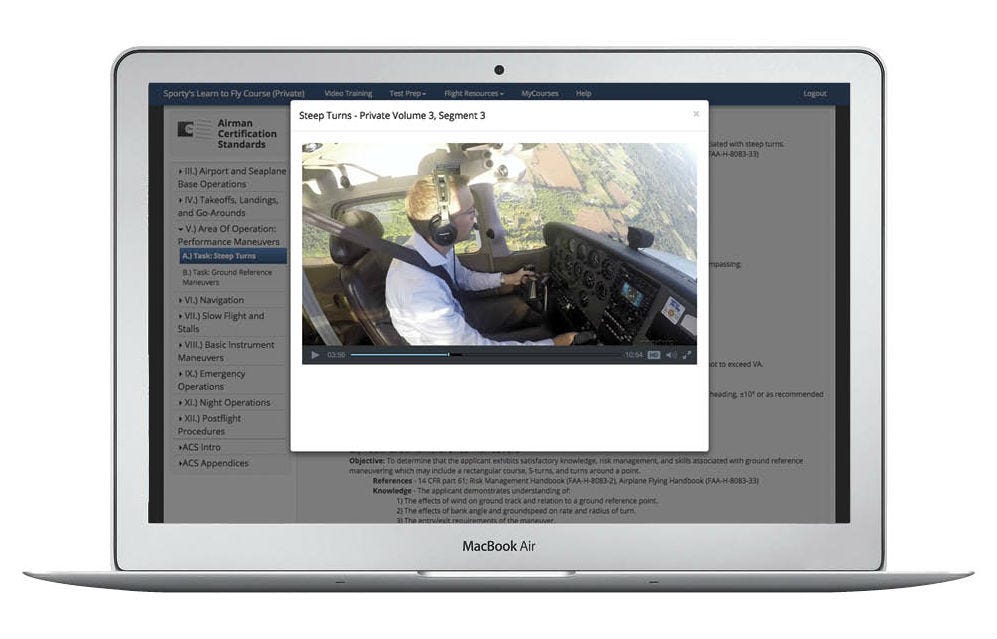 6. Ask a CFI. Stumped by a complicated aviation topic? Talk to Sporty's team of experienced flight instructors and get straight answers. Just click on the Help button in the course menu.

7. Lightspeed Tryout program. An exclusive benefit for Sporty's course users, this innovative program offers pilots an affordable way to fly with an outstanding ANR headset for an affordable price. Rent a Lightspeed Sierra ANR headset for just $50/month; after six months you purchase the headset for an attractive price. This is only offered to Sporty's course users.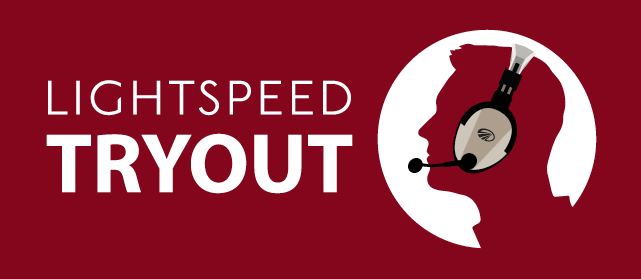 More Info
Sporty's Learn to Fly Course is perfect for student pilots, but it's also ideal for rusty pilots or anyone else who wants to become a better aviator. There has never been a better time to get started, so sign up today!
Already own our Learn to Fly Course? You'll get these updates automatically next time you log in - for free.
Video Demo
For more information, check out our video demo: