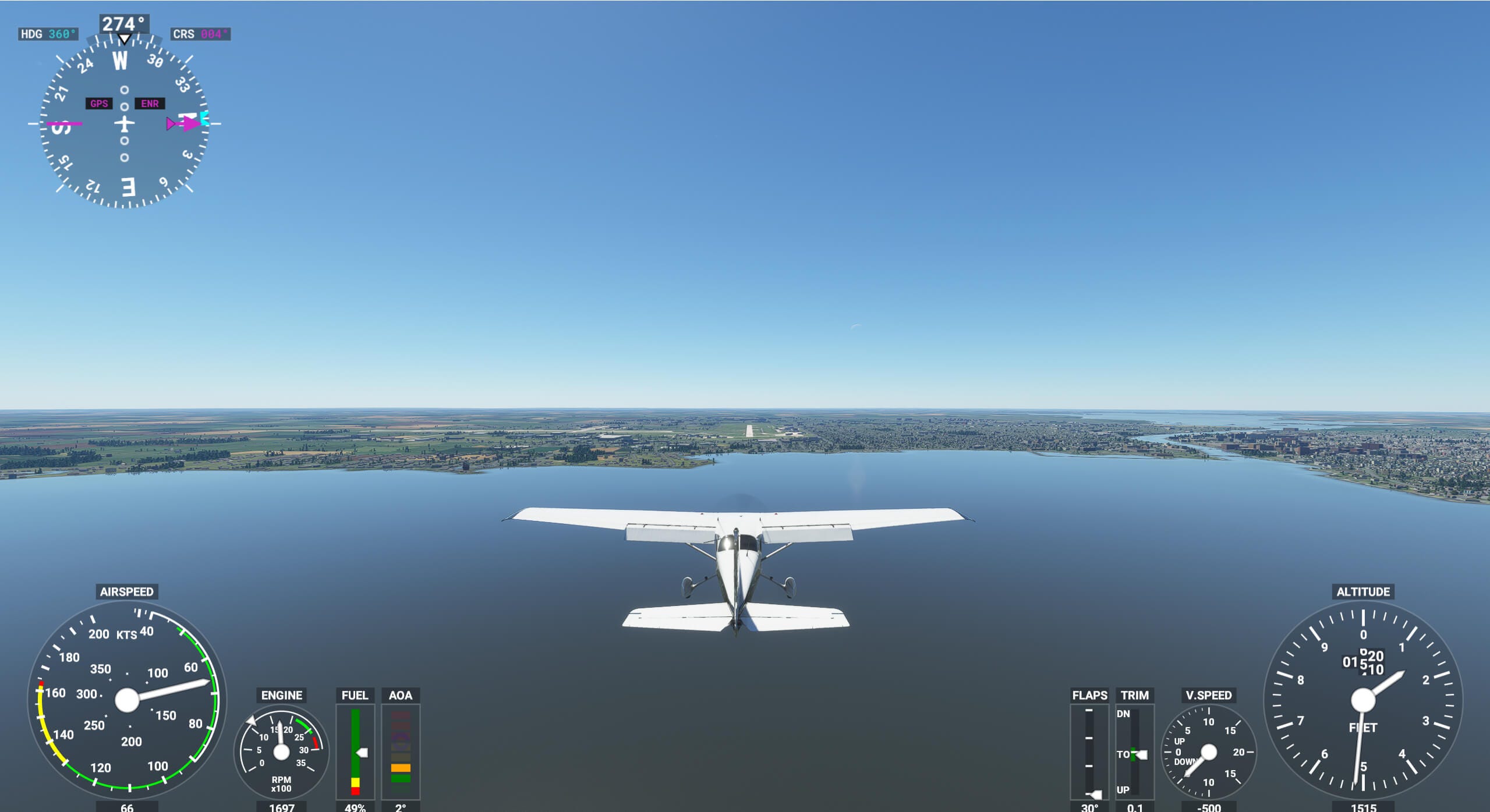 Reaching your destination doesn't mean you have to leave your location.
Flight simulators are hot right now. In just the last year, Microsoft has introduced an all-new simulator program, Honeycomb has launched a new suite of flight controls, and a number of realistic accessories have hit the market. All of these tools can make your home training more fun, more realistic, and more valuable for keeping your flying skills sharp. Let the team of pilots at Sporty's be your guide through this sometimes-confusing world, with honest advice and tips for better flying. Here are some resources to get you started.
Sporty's is proud to offer a wide variety of products to bring training into the home or flight school. With controls from Honeycomb, Thrustmaster, CH Products, Logitech/Saitek, or Redbird you can build the perfect system for you. From a single flight simulator yoke to a complete system with rudder pedals and a throttle quadrant, it's all here. We also offer X-Plane 11.
Email Newsletter
Want to stay up to date on flight simulators? Sign up for our monthly Flight Sim Update email newsletter. This newsletter is specifically for flight simulators and flight sim software. Signing up for this newsletter will not subscribe you to any other Sporty's email newsletters and we never share your information with outside companies. We'll send about one email a month and you can unsubscribe at any time.
---
Need to ask a question?
Talk to our expert, Chris McGonegle of Sporty's Pilot Shop. Chris is a Commercial Pilot with his Instrument Rating. Chris uses his knowledge of aviation and piloting to shape the best way to utilize flight simulators. Chris has set up all our simulators here and can help you with your flight sim questions.
---
Flight Sim Videos
Choosing the right hardware.
Flight simulator software.
How to configure your flight simulator.
---