Tired of your uncomfortable old headset? Now you can trade in that old headset toward a new Lightspeed headset and save up to $400. So make your next flight more enjoyable; here's how it works.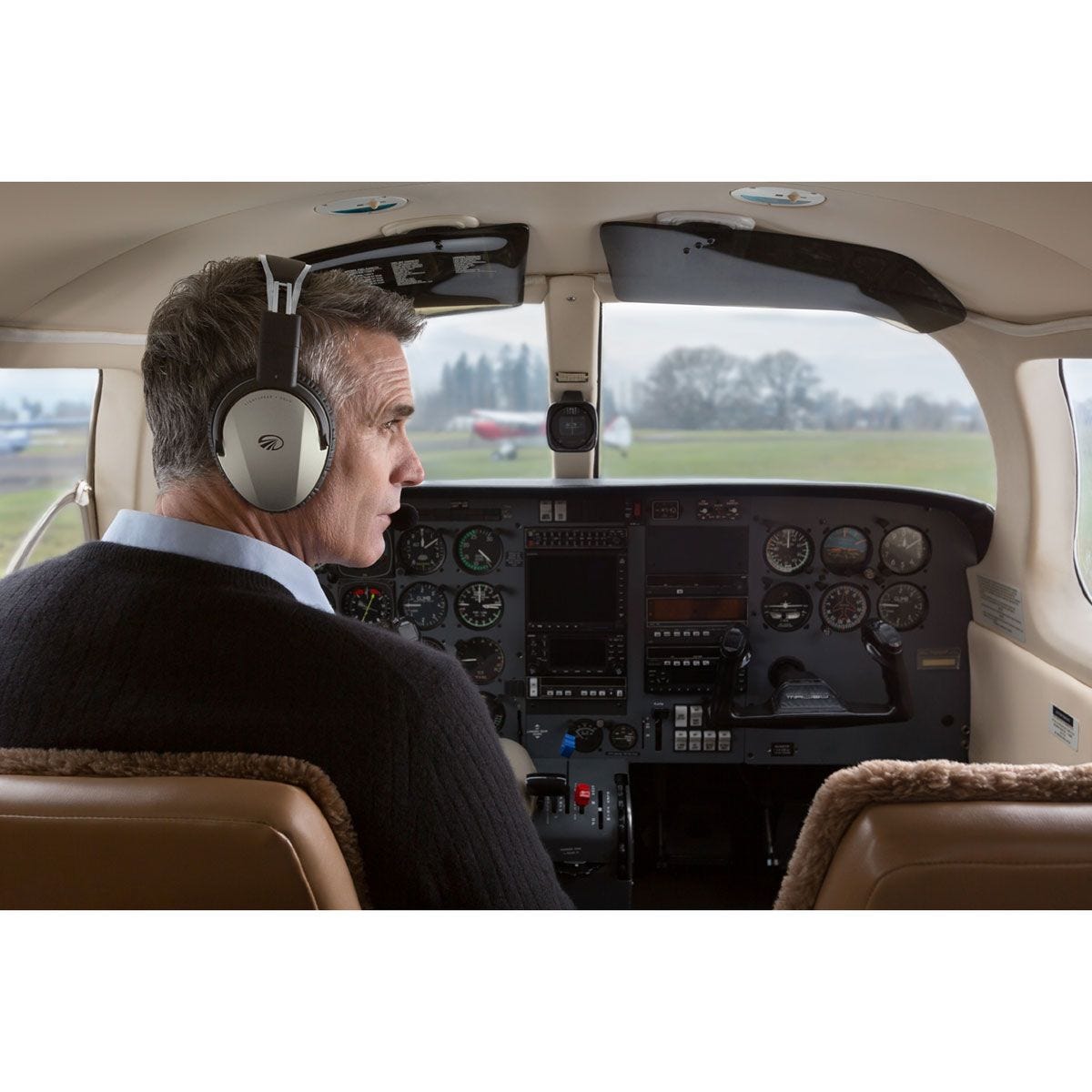 To receive the trade-in allowance, the headset you trade in must be in working condition and on the list of eligible headsets (see chart below).
Follow these easy steps to participate in the Lightspeed Trade Up Program:
1. Contact Sporty's Customer Service (support@sportys.com or 513.735.9000) to let us know you would like to trade in a headset toward the purchase of a new Lightspeed headset.
2. Return the headset you are trading in to Sporty's using the instructions given to you by Sporty's customer service.
3. Include a note with the returned headset describing the Lightspeed headset you would like to purchase and a method of payment (Visa, Mastercard, Discover, check) for the balance due for the new headset.
The order for your new Lightspeed headset will be entered the same day we receive the headset you are trading in.
Trade Up Headset Model

Zulu 3

($850 retail)

Credit Amount

Tango

($800 retail)

Credit Amount

Sierra

($650 retail)

Credit Amount

Zulu.2

NA

NA

NA

Original Zulu

$200

$200

NA

Sierra

$250

$250

NA

3G Series

$100

$100

$100

Mach 1 Series

$100

$100

$100

XL Series

$100

$100

$100

K

$100

$100

$100

Bose A20

$400

$400

NA

Bose X

$150

$150

NA

Sennheiser ANR or David Clark ANR

$200

$200

NA

David Clark passive

$100


$100

$100