What are you going to do?
Drones are great because they have a way of making themselves useful in ways you might not have thought of when you first got interested. I want to fly on those beautiful days that I can't make it to the airport. I also want a new techy toy to play with and show off to my friends. What I didn't think of was the really amazing pictures I'd be taking from vantage points never before possible. The sunset from my front porch is beautiful, but the way it looks from above the treetops without my neighbor's house staring at me is gorgeous. While I was up there I happened to inspect the roof and noticed there were some shingles coming loose and saved myself some water damage. Can't complain about that.
Safety
Doing the research on drone safety gets overwhelming, quickly. There are important rules about when and where you can fly, and the FAA has regulations for the standard dos and don'ts of drone flying. Looking at the basic rules of thumb, remember these key don'ts.
Don't fly your drone within 5 miles of an airport (

here's a handy map

)

Don't fly over crowded places (like stadiums or busy downtown areas)

Don't invade someone else's property

Don't fly higher than 400 ft

Don't fly beyond your direct line of sight

Don't fly your drone for commercial purposes unless you have specific FAA approval.
Please use common sense, and don't forget the golden rule - don't do anything you wouldn't be okay with being done to you. If you can manage that then you'll be okay in most situations. You can read
full details here
.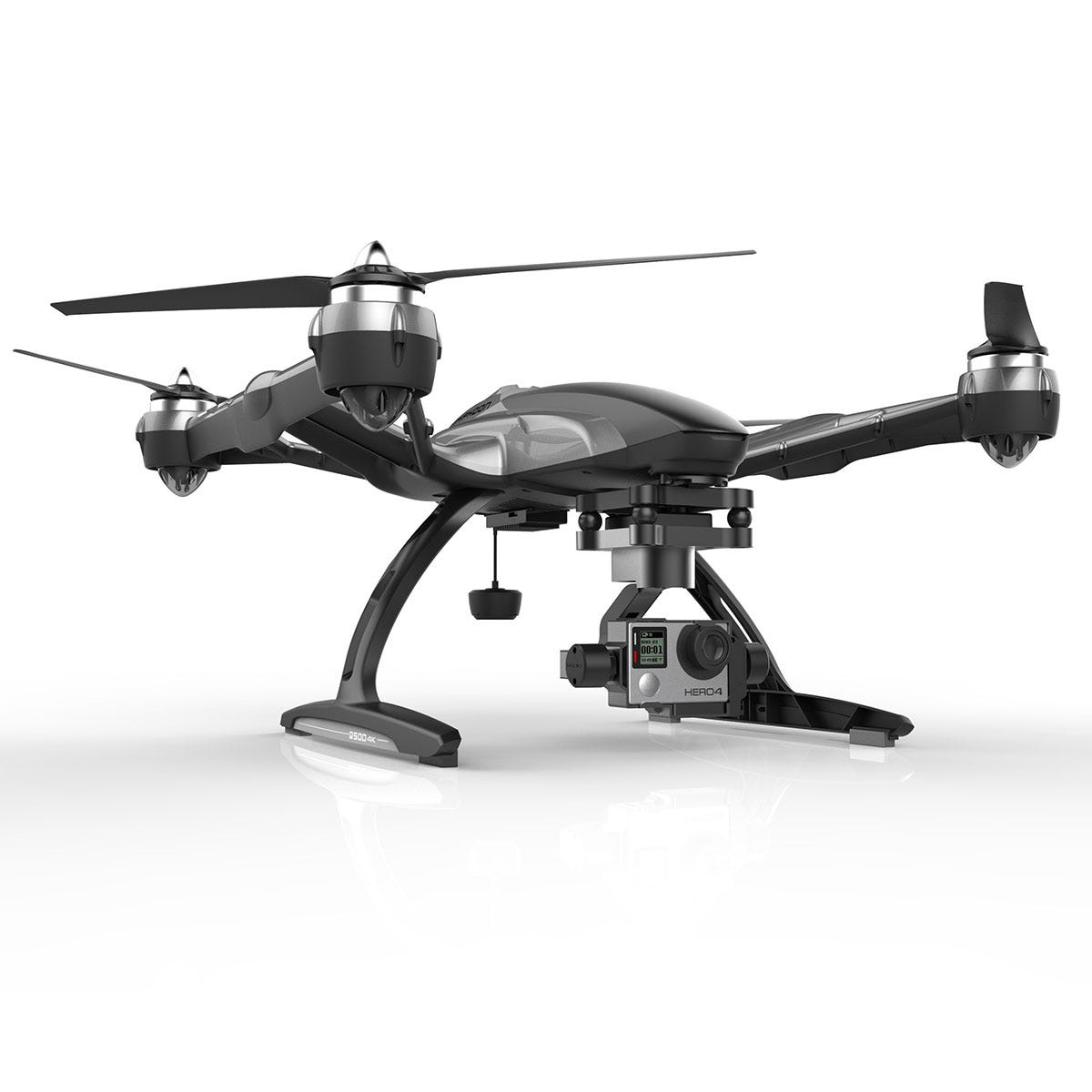 Features
Picking out a drone isn't necessarily about the drone itself, it's about what it can do for you. Almost all drones have a built-in GPS, so they can hold a very stable hover - even without touching the controls. More importantly, what features does it have that make it cooler and more useful than the other drone? Here's the short list of what makes a good drone:
- Fly home mode - a great safety feature

- Follow me mode - easily shoot incredible video

- FPV (First Person point of View) on the controller - see what the drone sees, without having to use a smartphone or tablet

- Dual axis gimbal - tilt and pan the camera for the perfect shot

- Controllable camera angle - adusting this in-flight instead of on the ground is much better
Why Yuneec?
We chose Yuneec because they have created a spectacular finished product. Their drones are easy to fly out of the box. The only assembly required is attaching the rotor blades. Learning the preflight process takes just 5 minutes and then you'll be ready for that first flight. You have all the options when it comes to the camera: HD, 4K HD or GoPro. We like that Yuneec drones come with an extra set of blades, too. The Q500+ and the 4K versions also come with an extra battery, which can extend your flying time from 25 minutes to 50. They even include a nice carrying case. It's all included.
We also think Yuneec has the easiest-to-use and most powerful controllers. They allow the pilot to start basic but turn on more advanced features as you gain experience. Smart Mode creates a 26 ft. safe circle around the pilot, and the drone will always move in the direction the control stick is pushed. This is helpful for your first flight. In Angle Mode, the drone moves in the direction the control stick is pushed, relative to the front of the aircraft. This is a more tradtional setup, and offers unlimited flexibility for maneuvering. When in doubt, you can always select Home Mode and the drone will fly to its home point and land.
Since the Yuneec drones all include a video screen on the controller, there's no need to pull out your smartphone or pair another device. All status information and a live video feed (even from the GoPro) are visible right on the controller. It's the perfect combination of powerful features and smart design.
Why Sporty's
When you buy from Sporty's you have the full support of our customer service team. We pride ourselves on making it simple for you to ask questions and learn how to use your new purchase. Our customer service team has been trained how to fly the Yuneec drones and we're able to help with any question you have. And don't forget, every order you place with Sporty's is an entry into the airplane giveaway sweepstakes.
Right now, all Yuneec drones include free shipping! Shop here.