As a frequent traveler, I have become a sort of luggage connoisseur. While traveling on planes, trains, automobiles, or boats for a day or a week, I have found that it is hard, if not impossible, to find one perfect travel bag. I find myself changing luggage every 4-6 months as new things come to market. This has led to over 20 bags piled in a storage room in my basement and an unhappy wife.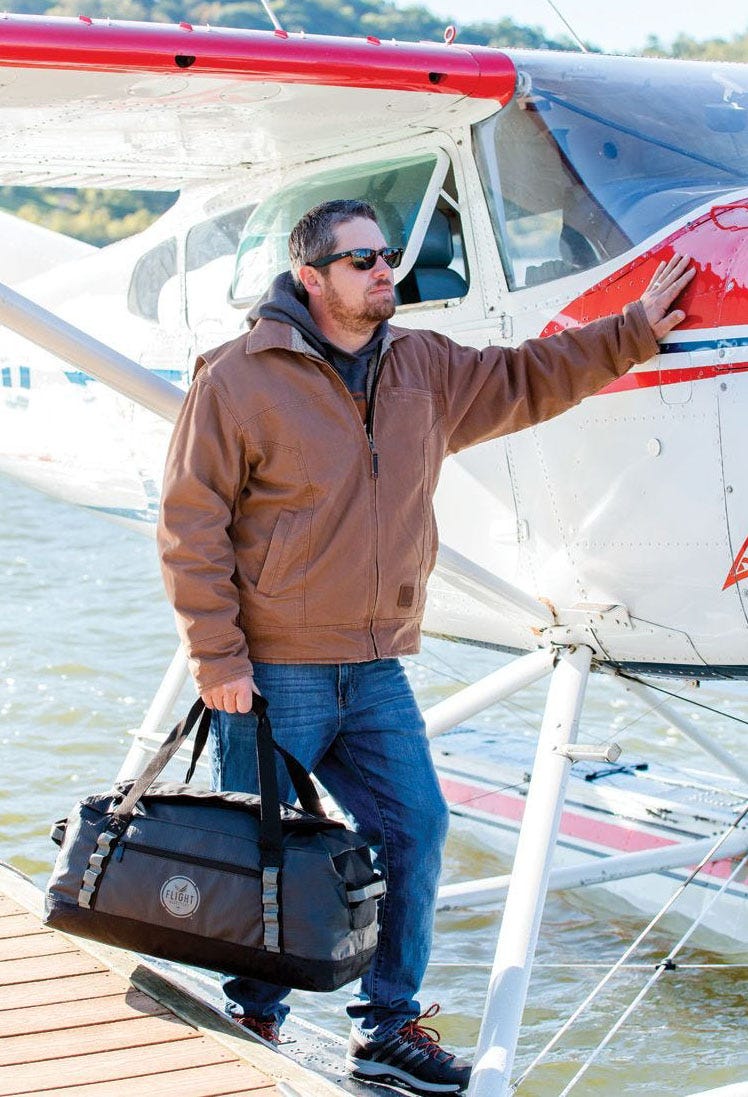 But my pile 'o bags might be marked for the next Goodwill run. I stumbled upon the Flight Outfitters Seaplane Duffle Bags a few months ago. At first, I thought there was no way I'd fall in love with a non-rolling set of luggage. The small and large sized duffle screamed basic and plain, but little did I know, that is exactly what I needed.
Massive storage capability
The simple design provides a massive amount of storage space. A huge center compartment can be loaded with gear and stuffed shut, while the ovesized #10 zippers will keep the mass contained. Two pockets on the inside of the top flap help to keep things organized. One outside zippered pocket is perfect for stuff you need quickly.
Lightweight
Without bulky wheels and handles, these lightweight bags will not throw off your weight and balance. As a pilot who regularly flies small aircraft, extra weight is a bad thing. The Seaplane Duffel bags have a minimalistic design. No bells and whistles, just a robust bag with lots of space.
Packable
Without a rigid structure, the Seaplane Duffles collapse to a small footprint. This is good as I am storing these bags under my bed. I also travel with family who like to pick up souvenir shirts and hoodies at many of the places we visit. Packing an extra bag inside my luggage has saved the day on more than one occasion.
Water resistant with tie-down loops
While you can't go scuba diving with these bags, the fabric used in constructing them will repel water. This means your gear won't get soaked while on a luggage cart or while darting across the ramp. The tie-down loops on the side add a way to easily attach the bag to a luggage rack or ATV.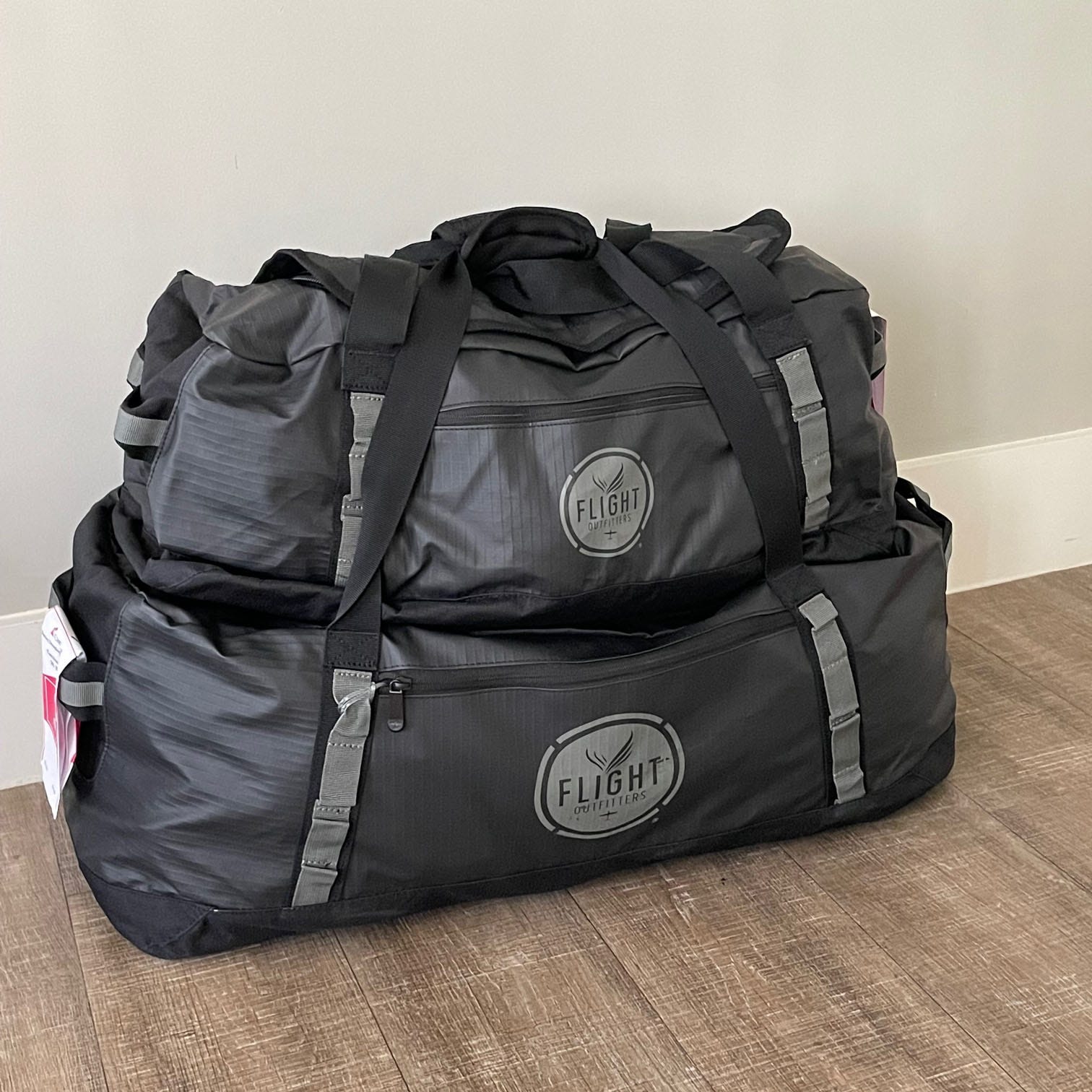 Oversized handles
Most duffles have really tight handles that sit low on top of the bag. The Seaplane Duffle's handles are long enough to double as shoulder straps if you don't overpack. The added length makes it easier to stack bags or coats between the main bag and your handle. On a recent trip, I put the small Seaplane Duffle on top of the large Seaplane Duffle. The large duffle's straps reached all the way around the small duffle and I had one massive piece of luggage (see picture at right). While I wouldn't walk a mile like that, it sure made it easier to go from the hotel to the Uber with the most important thing in my other hand: coffee.
Inexpensive
The insanely low price of this set of bags amazes me. Each bag should be worth at least $100. The fact that you can get them both for that price is a great deal. There are tons of similar bags on the market with big name brands on them for over twice the price.