The first big aviation event of the year is about to kick off, and Sporty's will be there in a big way. The annual Sun 'n Fun Aerospace Expo, which takes place in sunny Lakeland, Florida (LAL), runs from March 28 - April 2 this year. Stop by Sporty's big tent - just outside Hangar A on the main ramp - for new products, interactive demos, product experts, and much more.
Hands-on shopping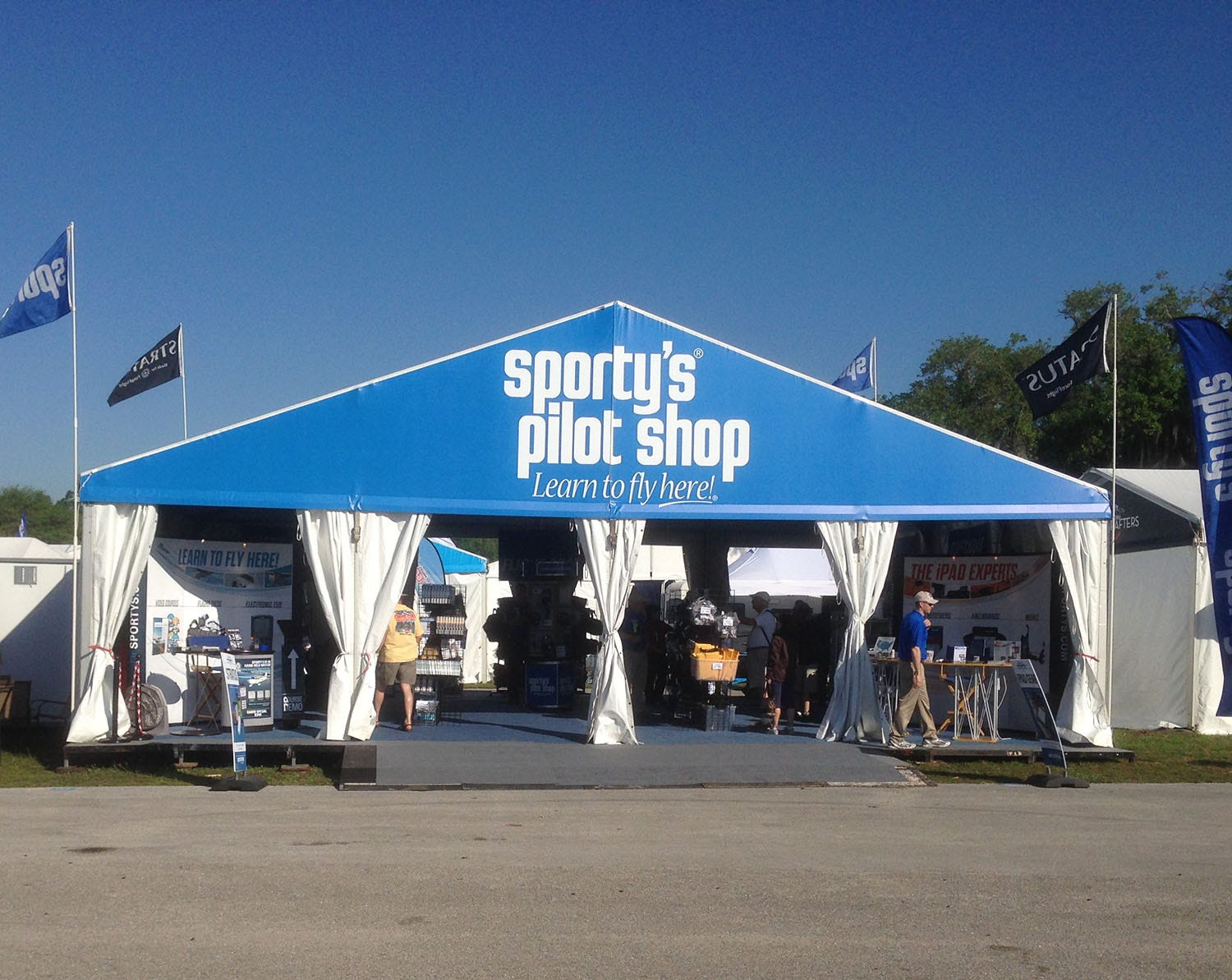 Located north of the main exhibit hangars in outdoor space N100, Sporty's tent provides a shopping hub with hundreds of products that can be touched and tried. We'll have the latest headsets from Bose and Lightspeed to try on, portable aviation radios to compare side-by-side, and a large selection of flight bags. If you've been thinking about some new gear, there's no better place to visit.
Talk to our experts
Learning to fly? Considering a new iPad? Upgrading your home flight simulator? Talk to Sporty's team of product experts and pilots for honest opinions and practical advice. In addition, Sporty's flight instructors will make themselves available in a Learn to Fly department of the tent to discuss flight training. If you have questions about earning a pilot license, getting current, or adding a rating, we can help.
Shop our show specials
We'll have plenty of show specials, including:
Sporty's pilot training courses
Flight Gear bags
Aviation radios
Funny pilot t-shirts
Show-only specials we can't announce yet!
Learn more about Sun 'n Fun >>