X-Naut Cooling Case for iPad
Adam says, "My iPad mini had overheated several times before purchasing this cooler. After using this product it has never overheated since. So as far as 'value' goes, sure it's expensive, but if you value a reliable iPad then the cost is worth it. I purchased the RAM yoke adapter and that is a nice addition to this product."
P-51 Mustang Cap
Larry says, "I purchased these P-51 Mustang caps for my son and I as part of our outfit in a 4th of July parade. We pushed my grandson in a Pedal Mustang that I built for him and my son and I were the "ground crew". The are high quality and very attractive."
Flight Gear Backup Battery for iPad
Thenewarea51 says, "I never held a power bank that felt so nice and refined. This battery seems to be made with some nice materials, I love the feel of it and how slim and light it is. It slides perfectly down the outer pocket of my Flight Gear iPad bag. It's able to charge my 12.9" iPad while using at around 80% screen brightness. You have many charging options."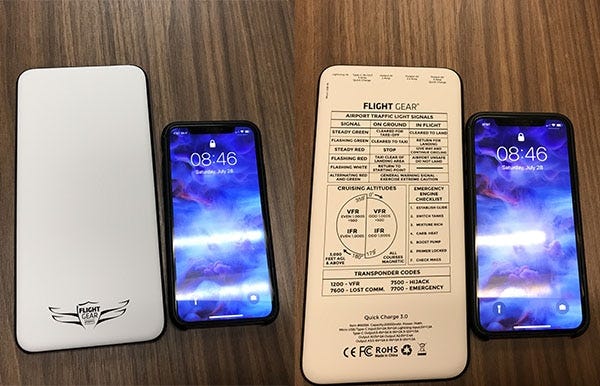 Flight Outfitters Bush Pilot Jacket
Paul says, "Love this jacket. The warmth and lined pockets are perfect for flight training in the Jersey winter."
Precise-Flow Air Vent Kit
David says, "Easy way to update your cabin and get your air blowing where you want it to go. Seals tight, updates the cabin look, and improves the air flow significantly. Easy installation and recommend moving your OAT to a Davtron or other alternative over drilling into your windscreen."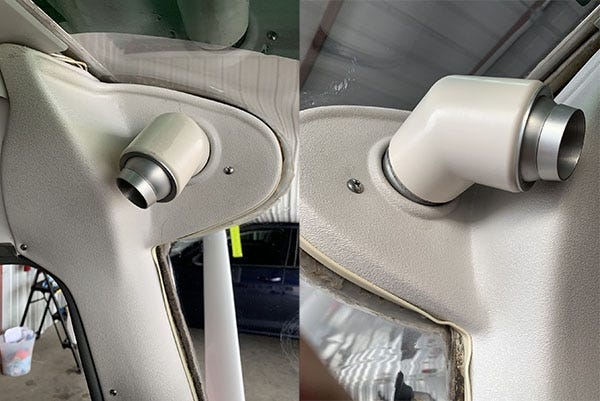 SHOP NOW>>
Stratus 3 ADS-B Receiver
Peter from New Zealand says, "Even works in a far off land. Took the plunge and decided to invest in a Stratus 3... without any issues it connected with my AvPlan EFB, no settings needed and now gives me accurate GPS and traffic data for all aircraft broadcasting ADS-B info (mainly the big boys but some GA aircraft as well). Wouldn't go flying without it now."