Primary flight displays, WAAS GPS, and ADS-B Out transponders are no longer reserved for new airplanes. Below is a typical late-1990s Cessna 172 panel, with a vacuum-driven attitude indicator and directional gyro (DG), a non-WAAS GPS, and a traditional Mode C transponder. It's a workhorse flight school airplane, but the vacuum pump is less reliable than a digital attitude indicator, the GPS can't be upgraded to fly LPV approaches, and the transponder needs to be replaced to meet the 2020 ADS-B mandate.
Here's the same airplane with six major upgrades. The airplane is now ready for the next decade, but without ripping the panel apart. In fact, the total package costs less than $15,000 for the avionics (installation is additional).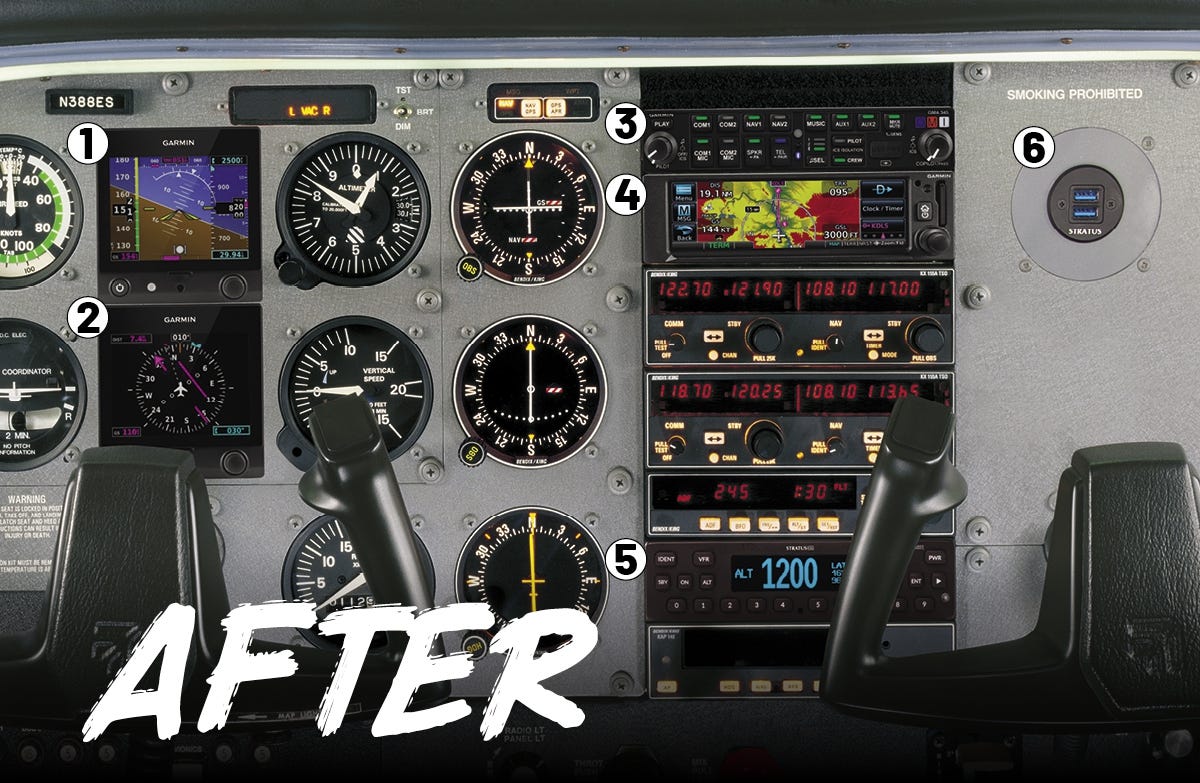 Click on image for full size.
Products Shown Above:
Total hardware cost: $14,858