MARTHA LUNKEN
Martha Lunken fell in love with airplanes and age 9 and has been telling stories about them ever since. In her long love affair with flying, she has been a flight instructor, owned a flight school, owned a variety of airplanes and worked for the FAA in Chicago and Cincinnati. She has an ATP, airplane single and multi-engine land and sea, and a commercial hot air balloon rating. She's type rated in the Lockheed 18, DC-3 and SA-227 aircraft. Martha's honesty and humor, along with her willingness to call 'em as she sees 'em, have garnered the devotion of Martha fans worldwide.
Unusual Attitudes
In Unusual Attitudes, Martha Lunken has collected her favorite columns from Flying Magazine to share with a wider audience. Often funny, sometimes irreverent, always personal, the stories in Unusual Attitudes will resonate with everyone who loves airplanes.
Available in paperback or eBook
Lane wallace
Lane Wallace is an internationally-known columnist, a correspondent for The Atlantic Monthly, and the founder and editor of no map. no guide. no limits., a website focused on taking a more adventurous, entrepreneurial, and passion-driven approach to life. She's also written six books for NASA on flight and space exploration, a book for young people on flying and designing airplanes (published by EAA), and has worked as a writer and producer on a number of television and video projects. Her first airplane was a 1946 Cessna 120, but her current airplane is a 1977 Grumman Cheetah.
Unforgettable: My 10 Best Flights
Written with Lane's trademark style and sense of wonder, it's ideal for both pilots and non-pilots. In her description of the emotions that flying evokes, she shows how her most memorable life lessons have involved airplanes. Audio Book is narrated by Lane herself.
Available in paperback or eBook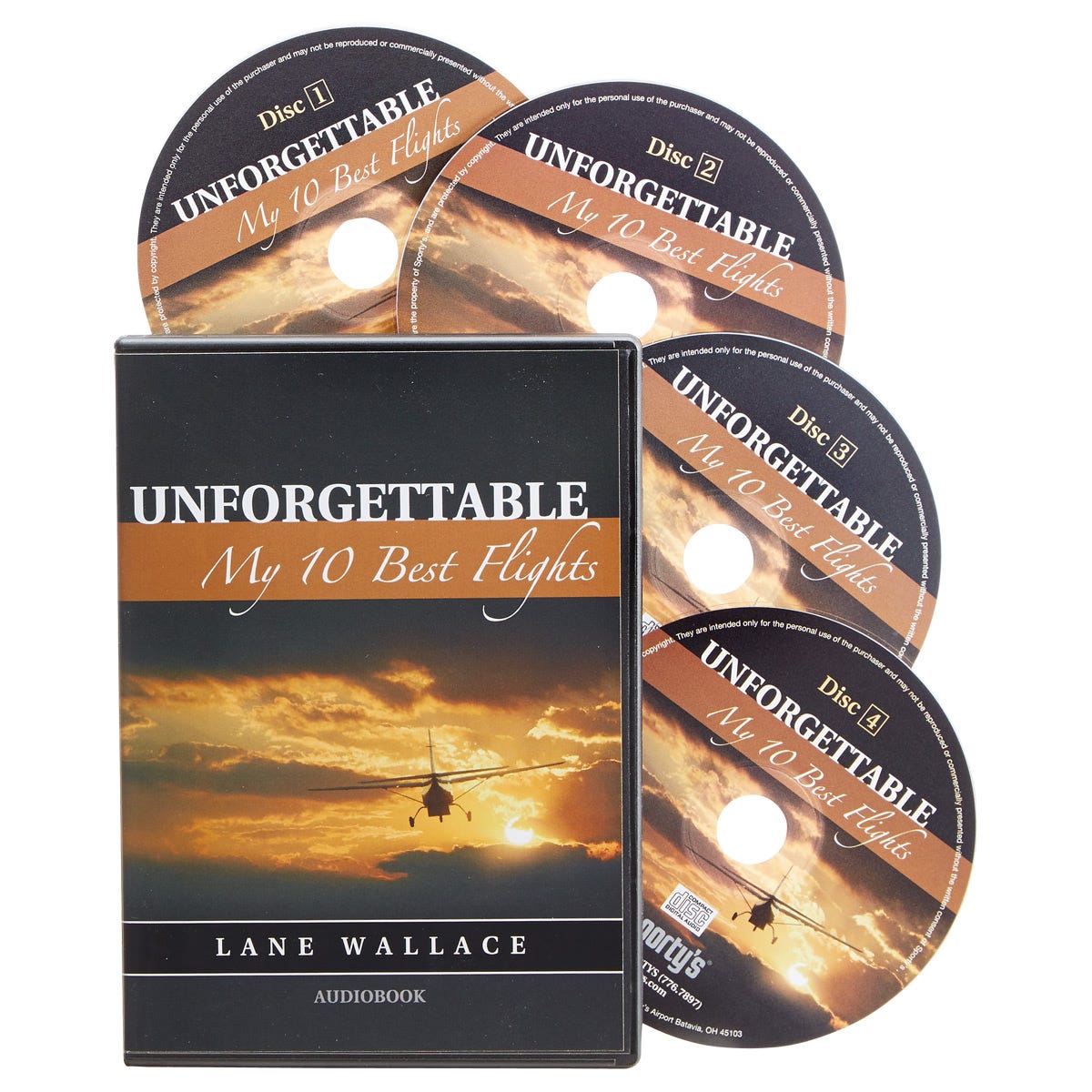 Now available as an audiobook! Buy it as a digital download from Audible.com or as a 4 CD set.
PHIL SCOTT
Phil Scott is the author of six previous books, including Hemingway's Hurricane. The former managing editor of Flying and Omni, he has also contributed to Air & Space/Smithsonian, Scientific American, Maxim, New York, Men's Health, Readers Digest, Portfolio and Boating, and he has logged time in 30 different types of aircraft.
Then and Now: How Airplanes Got This Way
In this collection of hilarious, historical essays, veteran journalist and historian Scott takes apart aircraft through history and tells how, through a combination of science and art, all the pieces fit together to make a thing that worked—or didn't.
Available in paperback and eBook
RICHARD COLLINS
For over 50 years, pilots have turned to renowned aviation journalist Richard L. Collins for his unique perspective on the challenges and rewards of flying light aircraft. With over 20,000 hours of real world experience, much of it in Cessna 172s and 210s, Collins writes about safety, weather and air traffic control from first-hand experience. In his numerous books and videos, he shares the tried-and-true techniques and common sense lessons he's learned from the left seat.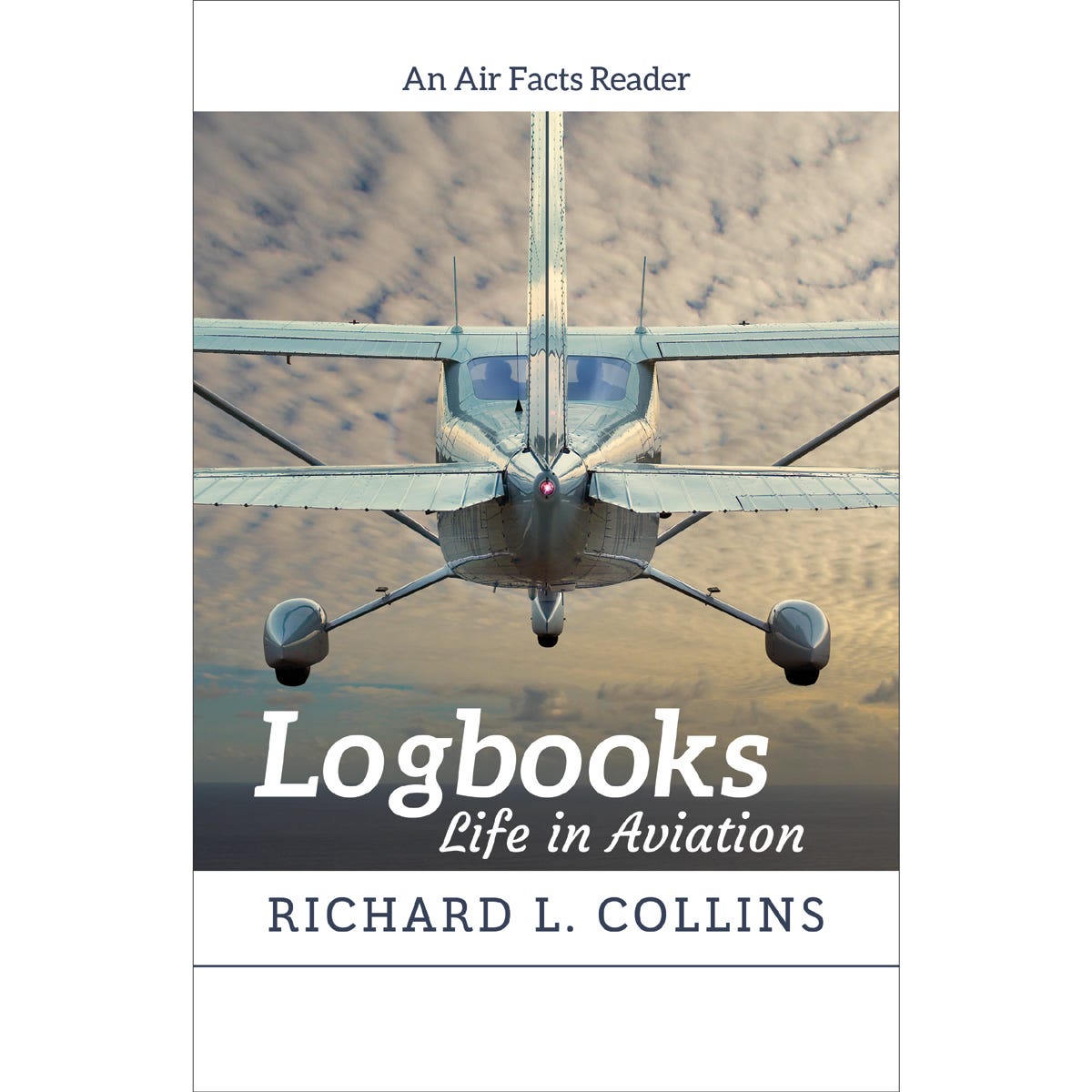 Logbooks – Life in Aviation
Richard Collins uses airplanes as the centerpiece in Logbooks – Life in Aviation to weave together fascinating stories from his career in aviation and magazine publishing, tracking the evolution of each industry as he lived it. According to Richard he has flown "virtually all the airplanes that were offered from the end of World War Two up to 2008," when he retired from flying. From landing on an aircraft carrier to flying the Concorde to countless cross-country trips in N40RC, his P210, Richard tells fascinating and detailed stories about his life in aviation.
Available in paperback and eBook
The Next Hour
The best way to stay out of an accident report, Collins suggests, is to understand and manage the risks inherent in flying—every time you get in an airplane. In this insightful and original book, he shares some personal insights learned from his lifetime of flying in general aviation airplanes. Throughout, Collins uses real life examples from his vast experience to illustrate each point. This book is a must-have for any pilot who wants to make their next hour a safer.
Available in paperback and eBook
Mort Mason
Mort Mason soloed on Friday the 13th – April 1956 – on an airplane with skis, in a 20-knot crosswind at Lake Hood, Alaska, in a serious snowstorm. Since that day, he successfully completed his Private License check ride on March 4, 1957. His ASES, Commercial and Instrument Rating followed. Mason says, "My logs, not always attentively kept, now show 18,000 flying hours as PIC. About 16,000 of those hours were made while flying the Alaska outback, just another of Alaska's long list of ragbag bush pilots." Mort was a longtime guide in Alaska as well.
What It's Really Like: Flying the Alaska Bush
In What It's Really Like: Flying the Alaska Bush, Mort Mason has assembled a wide-ranging collection of stories, based on his decades of flying in the 49th state. Each chapter chronicles Mort's amazing flights, successfully battling Alaska's weather and wild topography. Reading these tales, there's no doubt Mort is the real deal – and his exploits will amaze anyone who has piloted an airplane in lesser conditions. Available in paperback and eBook.