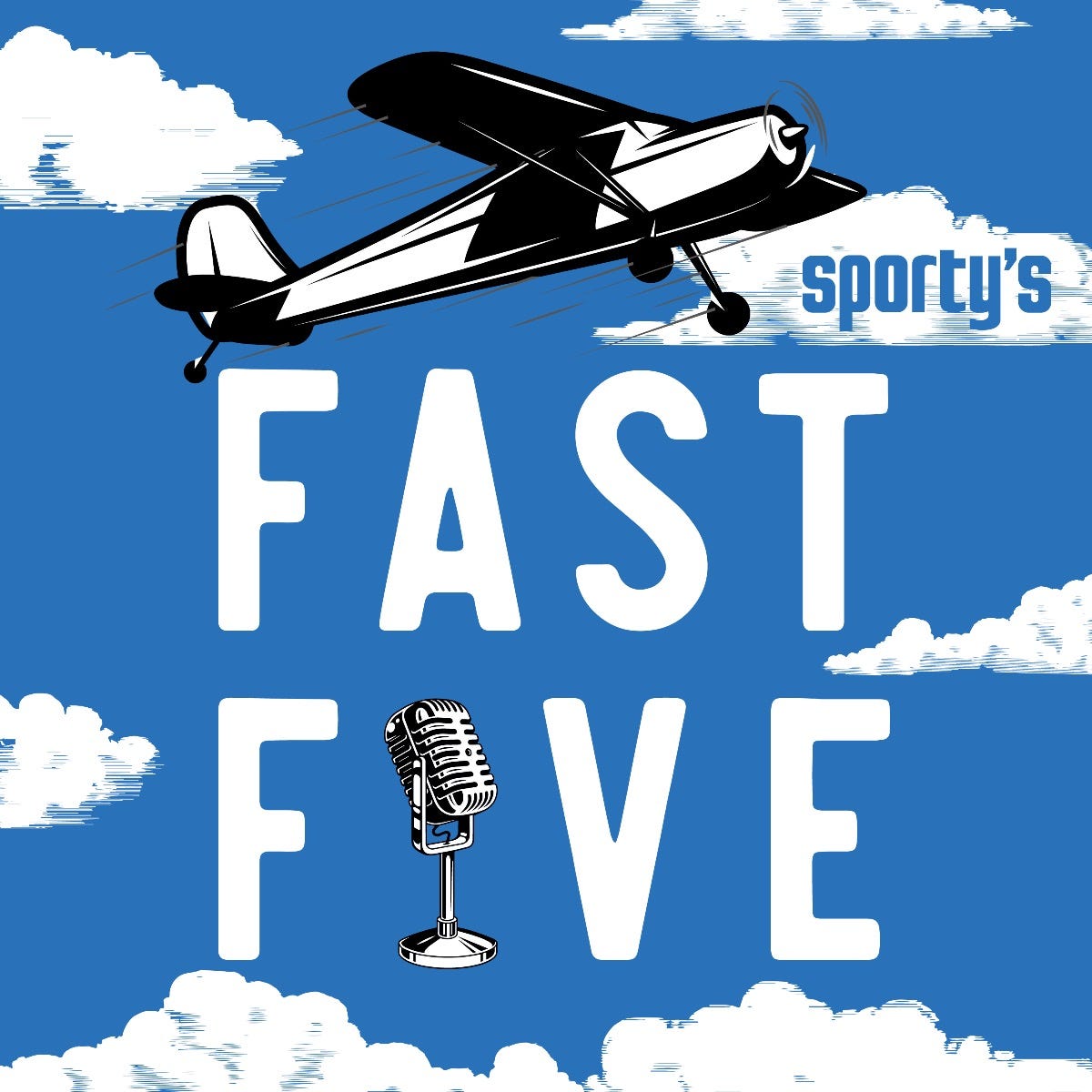 Sporty's Fast Five Podcast
30 minutes, 5 questions, 1 pilot. Fast Five brings you authentic conversations with some of aviation's most interesting people. From honest discussions about flight training to fascinating stories from world famous airshow pilots, this podcast is for anyone who loves to fly. No news or fluff, just thought-provoking conversations. Stay tuned for our rapid-fire "ready to copy" segment at the end of every episode, where we ask about everything from favorite airplanes to favorite music groups. Fast Five is hosted by Sporty's John Zimmerman. Have a question or a guest suggestion? Email us: podcast@sportys.com
Episode 2: Airshow life and movie auditions with Rob Reider
Rob Reider is a renaissance man: he's a well-known airshow announcer, honorary Blue Angel, Van's RV-7A owner, 5-time Emmy award winner, and an accomplished musician. In this wide-ranging episode, Sporty's John Zimmerman asks Rob about all of these topics, from the behind-the-scenes world of airshow performers to commuting by light airplane to his brief role in a legendary movie. In the fast-paced "ready to copy" segment, Rob talks about his favorite airshow food, the best banjo players, and his idea of the perfect flight.
Show links:
Listen in your favorite apps:
Listen online:
---
Episode 1: Flight training trends with Eric Radtke
Why is flight training so strong, even after a pandemic that stopped airline pilot hiring? What do flight instructors wish students knew about learning to fly? Eric Radtke answers these questions and many more, in the first episode of Sporty's Fast Five Podcast. Eric and host John Zimmerman also talk about what it's like to be an airline pilot, why flying with family is the best, and whether YouTube is good or bad for student pilots. In the "ready to copy" segment, Eric talks about the best Cincinnati chili restaurants, whether he prefers steam gauges or glass cockpits, and his favorite airplane.
Show links:
Listen in your favorite apps:
Listen online: