Sporty's Webinar Series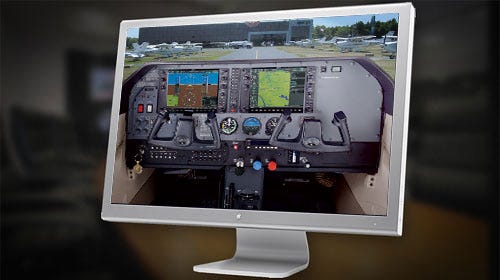 Sporty's is pleased to offer its Webinar Series as a new service to customers. These live, multimedia presentations are informative and interactive, allowing the presenter to use slides and audio, while audience members can participate in a variety of ways.
Sporty's Webinar Series will touch on a variety of topics from training to new products and services to help you stay informed. For your convenience, all webinars will be archived so you can attend anytime your schedule permits.
Stay informed and current
Convenient and easy-to-use webinar format
Opportunity to participate and ask questions
Delivered by the expert staff at Sporty's
Registration is required, and space is limited
2015 Schedule
Title
Date
Time
Speaker
New Products Update
Thursday, October 1
8:00pm ET
John Zimmerman and Doug Ranly
Sign Up

Sporty's, the world's largest pilot shop, has been offering high quality aviation products and supplies for more than 50 years. Many of these products are designed in house by our staff of pilots and tested in our flight school. Keeping up with the thousands of products offered by Sporty's is no easy task.

Join the Sporty's Pilot Shop team for highlights of what's new. We'll explore multiple product categories and also let you know about some exciting new features that have been added to the classics. Get product recommendations and advice from the experts and even a sneak peak of what's to come.

Advanced iPad Flying
Thursday, November 12
8:00pm ET
Bret Koebbe
Sign Up

The iPad has quickly become required equipment for many pilots and there's no question it has increased safety and reduced the costs associated with flying. 10 tips every iPad pilot should know will include a series of insightful recommendations, strategies and other insight that pilots of all experience levels should know when flying with the iPad.

Topics include hidden software features, iPad "gotchas", flying with ADS-B weather, ForeFlight tips, preflighting your iPad, battery management, mounting, aviation apps you haven't heard of and much more.

Space is limited, so enroll now.