At the conclusion of every quarter, we like to reflect on some of the more notable products that joined Sporty's offering. Here are the top ten new products we're excited to offer to our customers from the fourth quarter of 2022, from cold weather apparel to a new handheld com radio.
Flight Gear Slimline iPad Kneeboard
The smallest, simplest solution for using an iPad in the cockpit. No bells and whistles, just a simple mounting surface holding an iPad. Elastic bands are movable to help avoid hitting buttons on your tablet. Integrated rotating mechanism allows for portrait and landscape orientation.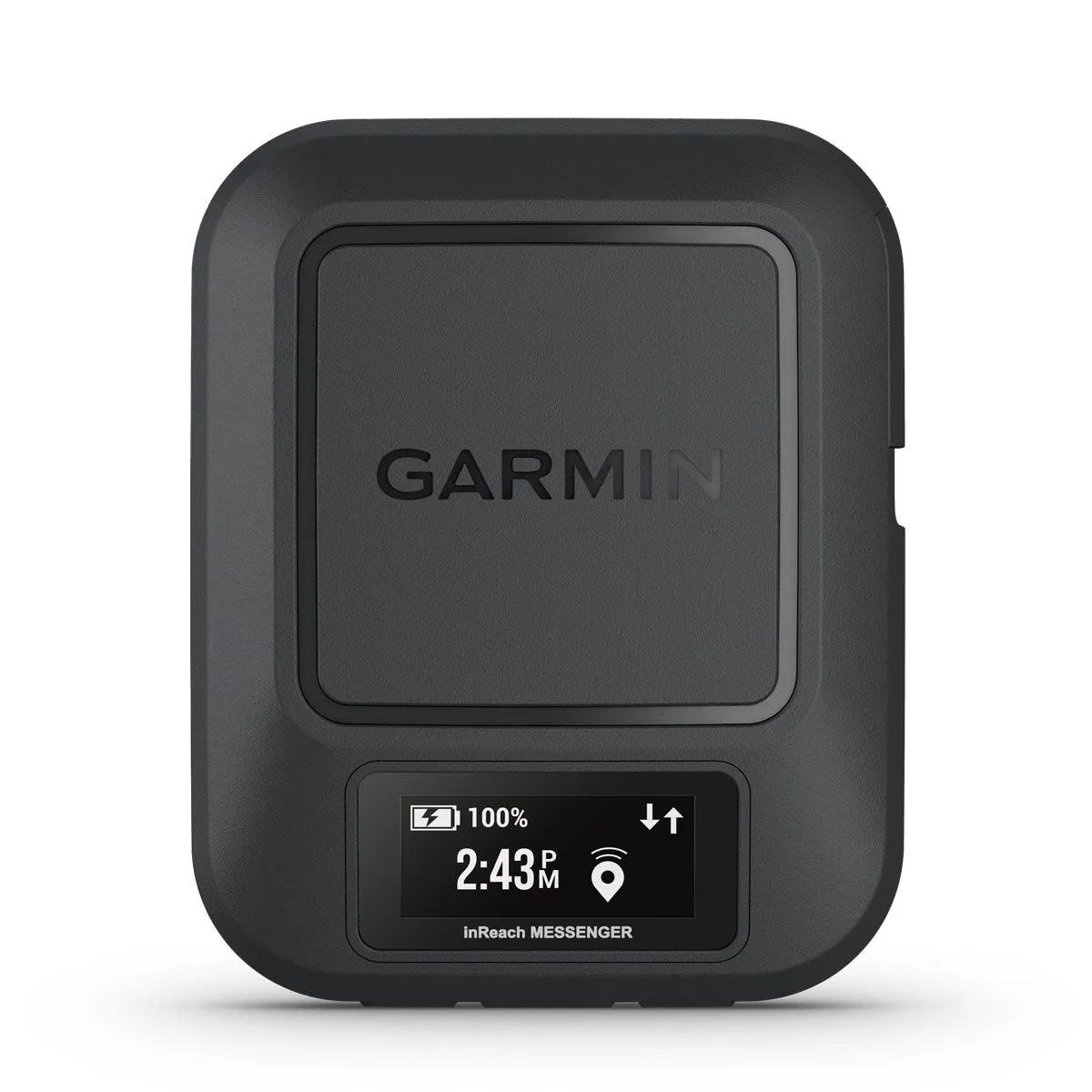 The new inReach Messenger from Garmin assures that home will always be closer than you think. Providing global two-way messaging and interactive SOS, it keeps you connected with friends and family even when you're out of cell coverage. Use the device to check in with contacts, read and reply to their responses with preset messages, and even share your GPS location data. Works seamlessly with Garmin Pilot or with the free Garmin Messenger app.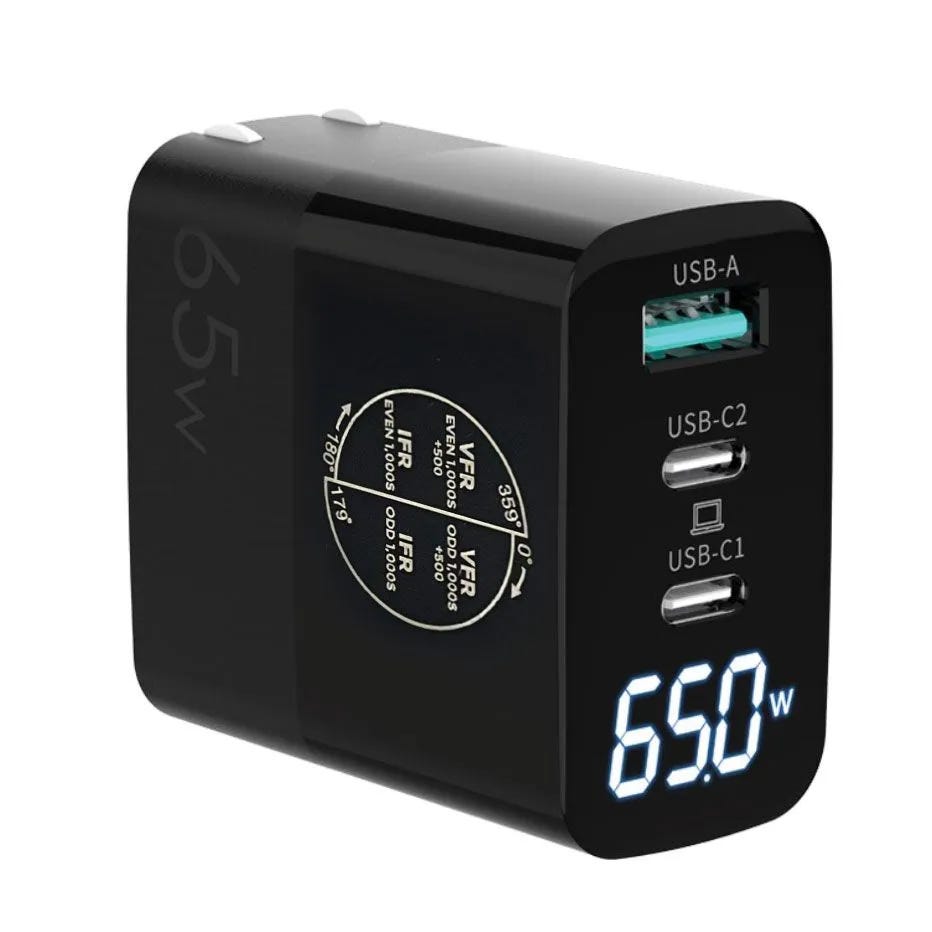 Flight Gear Three Port Smart Charger
When time is limited between flights, it's helpful to have a way to charge your devices quickly. The new Flight Gear Three Port Smart Charger does that, and then some. Two USB-C ports take care of charging the more power-hungry devices (iPad Pro or laptops), and a USB-A port is available for older cables. With 65 watts total output, it is a must-have for traveling.
Tri-Blend Pilots Looking Down T-Shirt
These soft and stylish tri-blend shirts celebrate the unique freedom of flight, from the early days of the Wright brothers to modern GPS navigation. Perfect for walking the show at Oshkosh or impressing your non-pilot friends, each one features an exclusive Sporty's design. This one reminds everyone that pilots have been "looking down on people since 1903."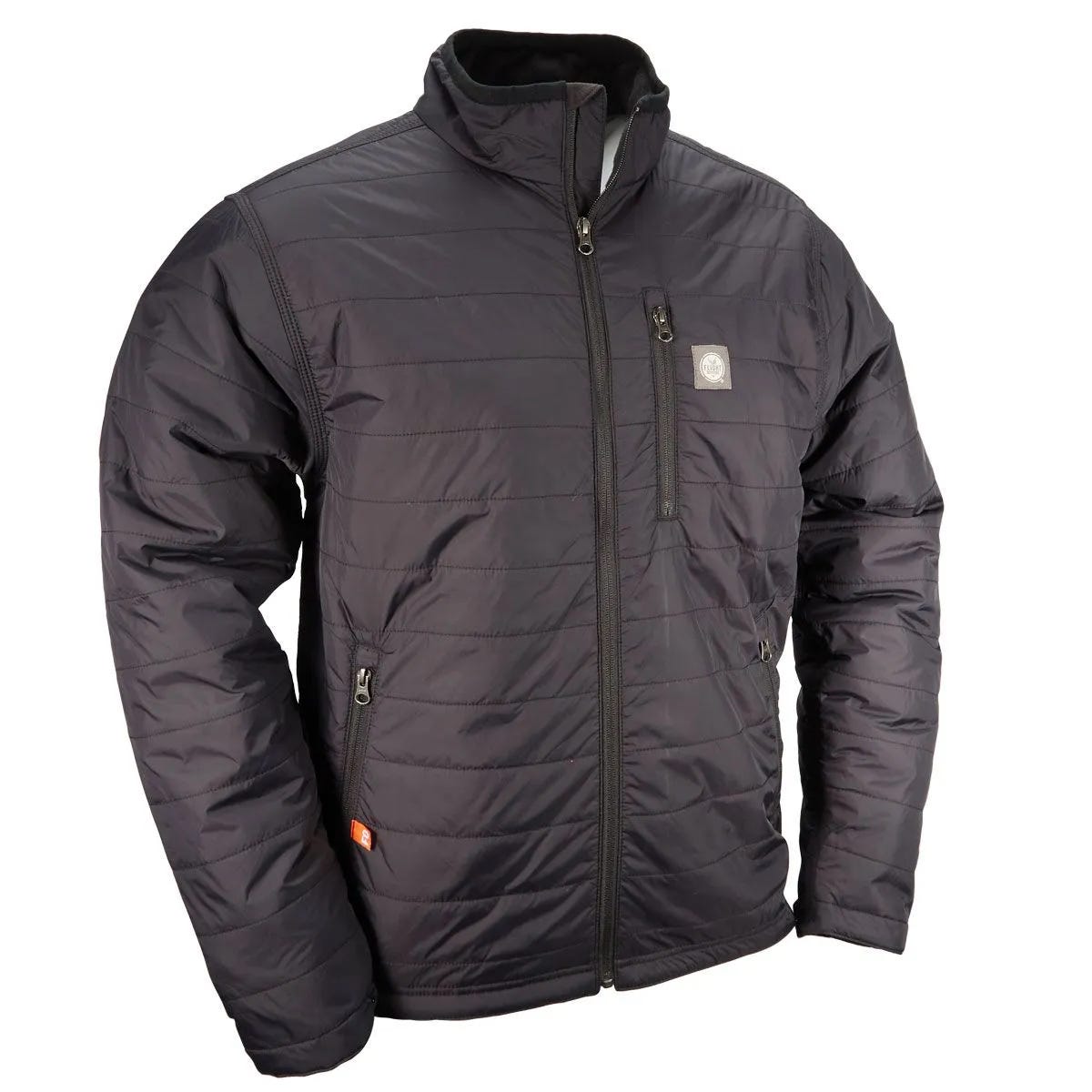 Flight Outfitters Airfoil Jacket
The Flight Outfitters Airfoil Jacket keeps you warm without the bulk. Engineered for comfort in cooler conditions, it's the packable adventure layer you've been searching for. Weighing in at under 1 pound, the jacket is lighter than most sweatshirts but is rugged enough for your next off-the-trail mission.
Building on the success of the PJ2 COM radio, the PJ2+ continues to set the bar for what a handheld aviation radio can do. In addition to standard GA headsets jacks, the PJ2+ also features a 3.5mm jack to accommodate wired earbuds or a computer headset. An updated, high contrast screen and 6 watts peak transmit power make the PJ2+ the perfect addition to any flight bag.
Flight Gear Lightweight Jacket
Bulky coats can get in the way in tight cockpits, which makes a lightweight, simple jacket perfect for small airplanes. The Flight Gear Jacket has the right combination of warmth and light weight. Pilot-friendly features extend beyond the high-quality construction, including a hood that can be tucked away and hidden in a special pocket sewn into the collar.
Organize your lap with this folding lap desk. Two 9" x 8" panels fold flat to provide a rigid surface for charts, notepads, checklists, or even electronic devices. The heavy-duty clip is riveted to the side and has an integrated pen/pencil loop.
Flight Outfitters Winter Beanie
It's during those early morning preflights when the ground is frozen that the Flight Outfitters Winter Beanie is worth its weight in gold. 100% acrylic design keeps you warm but rolls up for easy storage.
This simple splitter allows you to plug two standard PJ plug aviation headsets into one set of jacks. Works with most general aviation intercom systems and the PJ2+ COM radio.