4 things to look for in a flashlight
A pilot's flashlight could be a real lifesaver in an emergency, but it also needs to be suited for daily use.
Multi-color. Preserving night vision is super important, so getting a flashlight with multiple colors is a plus. Further, make sure it has independent switches for the different colors of light. You don't want to scroll through blinding white light to get to the night vision-friendly red light.
Standard Batteries. Simplicity is key. Most pilots carry spare alkaline batteries for headsets and other gadgets. Most FBOs have alkaline batteries available. Rarely will you find CR123 or button-cell batteries.
LEDs. Never worry about changing a bulb when you have LEDs.
Quality. Cheap gas station flashlights do not belong in the cockpit. Spend a couple extra bucks and get a name brand that will last.


4 things to avoid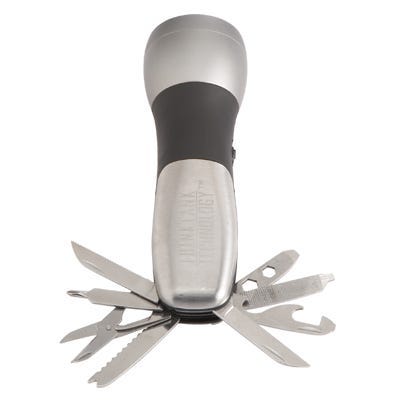 User manuals. If a flashlight requires a user manual for operation, it does not belong in the cockpit. Pilots are simple creatures. Me push button, light go on.
Really, really, really bright light. You will have to use this in the cockpit. There is a such thing as too bright. You don't need to illuminate an elk at 500 yards while you're in the cockpit of a 172.
Rechargeable lights with weird charging cables. Murphy's law almost guarantees you are going to lose the charging cable for your flashlight. As long as it is a simple, commonly used cable, it should be easy to find a replacement.
Multipurpose devices. It's a knife, it's a bottle opener, it's a flashlight... Jack of all trades, master of none. Stick to a flashlight that is just a flashlight.
---
We often get the question: "What is the best flashlight for pilots?" This is like asking a pilot, "What's the best plane for you?" Every pilot has a unique mission, so while a 2-seat LSA might be perfect for some, a Cherokee 6 is needed for others. Flashlights are the same, so my favorites might not necessarily be the one you need, but here are the three in my flight bag:
---
Flight Gear Rechargeable Flashlight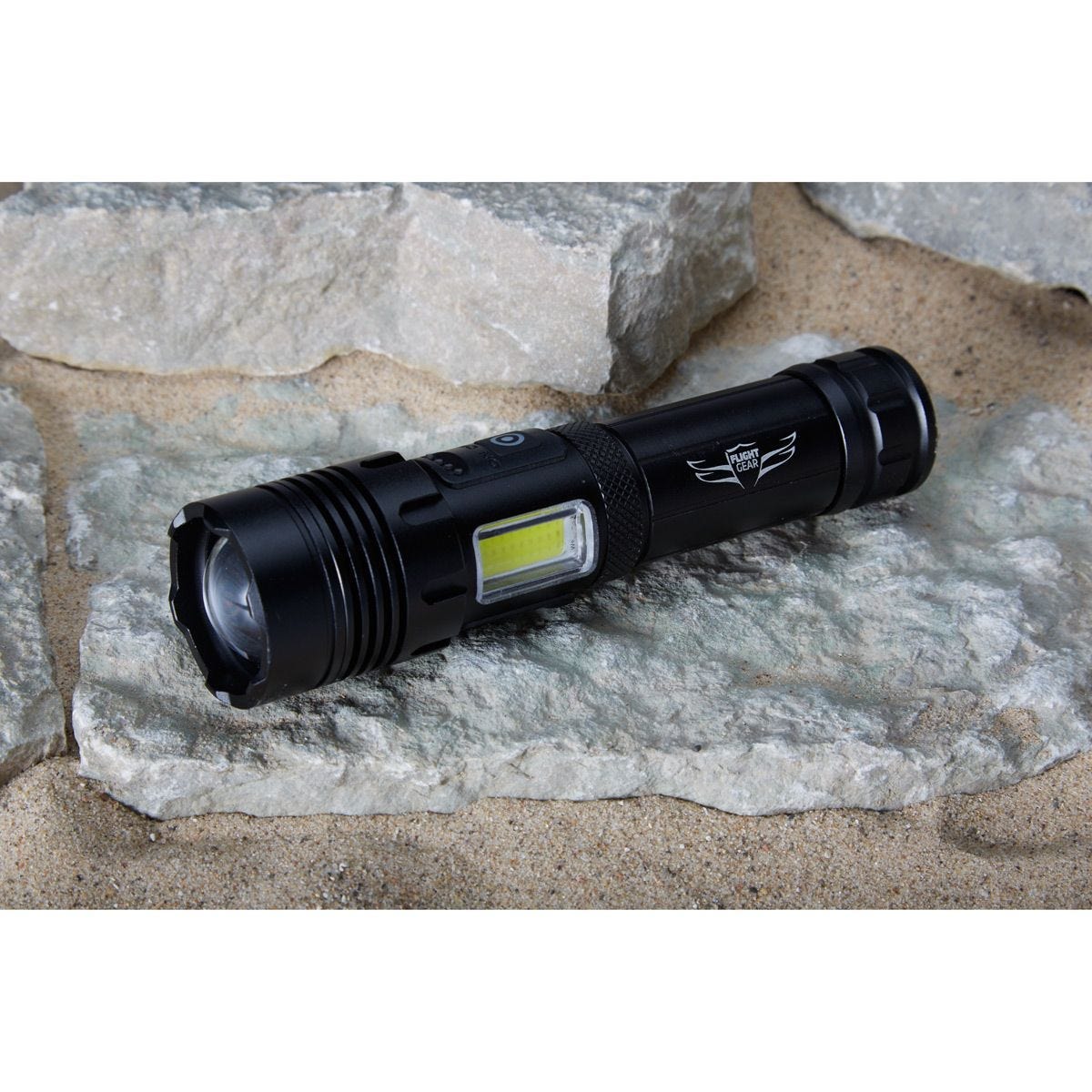 This rugged light flashlight will quickly become your favorite for its pilot-specific features. Constructed with aircraft grade aluminum, this water-resistant flashlight can withstand the harshest of conditions and has a USB port to charge your phone in a pinch. Features a zoomable head, both red and white lights, and a rechargeable battery that can give juice to your phone in a pinch.
---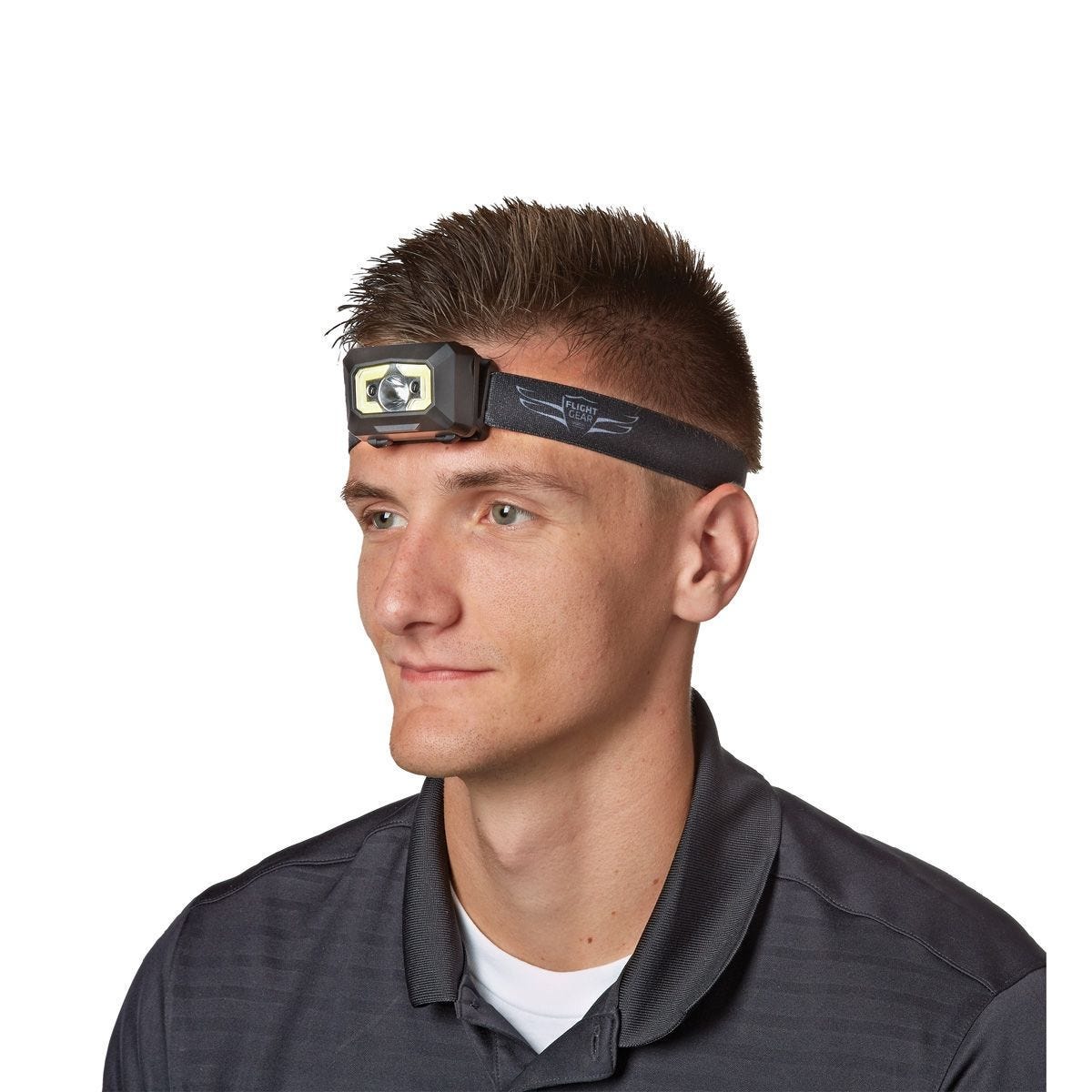 Flight Gear Headlamp
The Flight Gear Headlamp is ideal for pilots who fly on night ops or fly around dusk and dawn. This headlamp features an independent switch for the red LEDs that controls two levels of brightness. The low-level red LED is ideal when you just need a touch of illumination in the cockpit. The high-level red LED is great to brighten up a larger space inside the plane still without adversely affecting your night vision.
---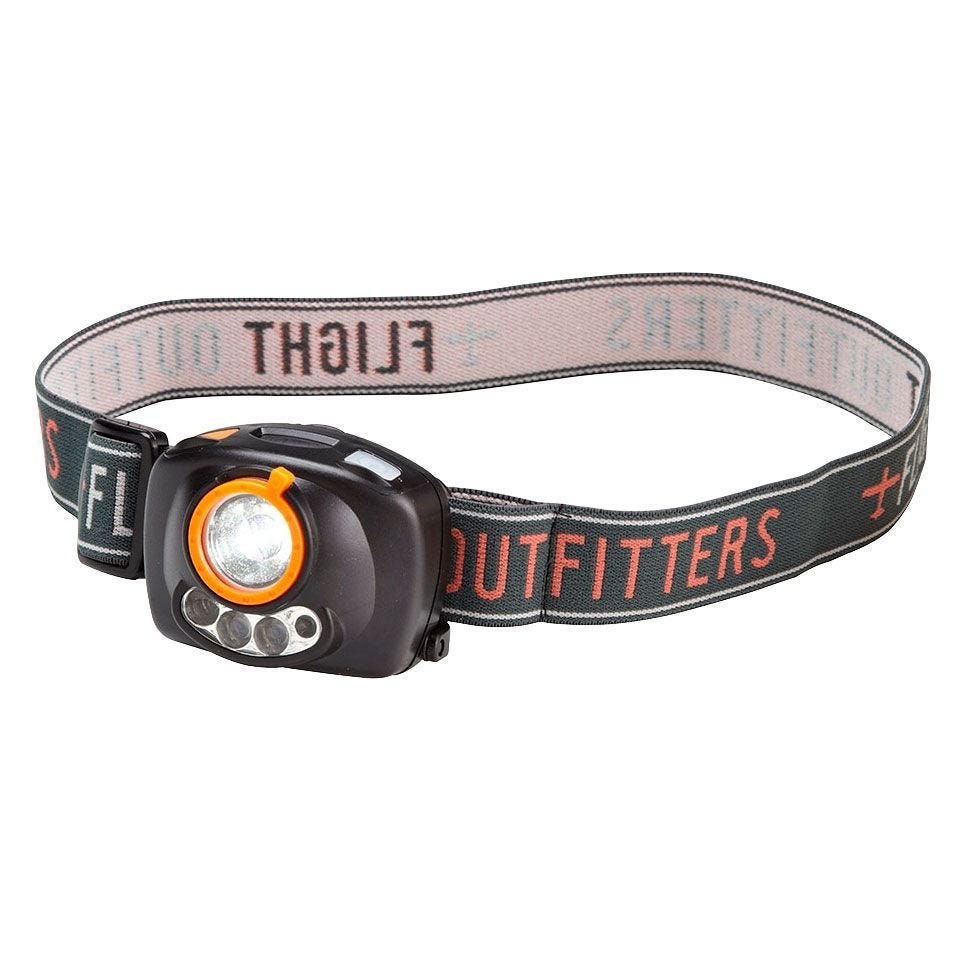 Flight Outfitters Pilot's Headlamp
There are times when you need both hands free. This headlamp gives white and red light options, and has multiple intensities.