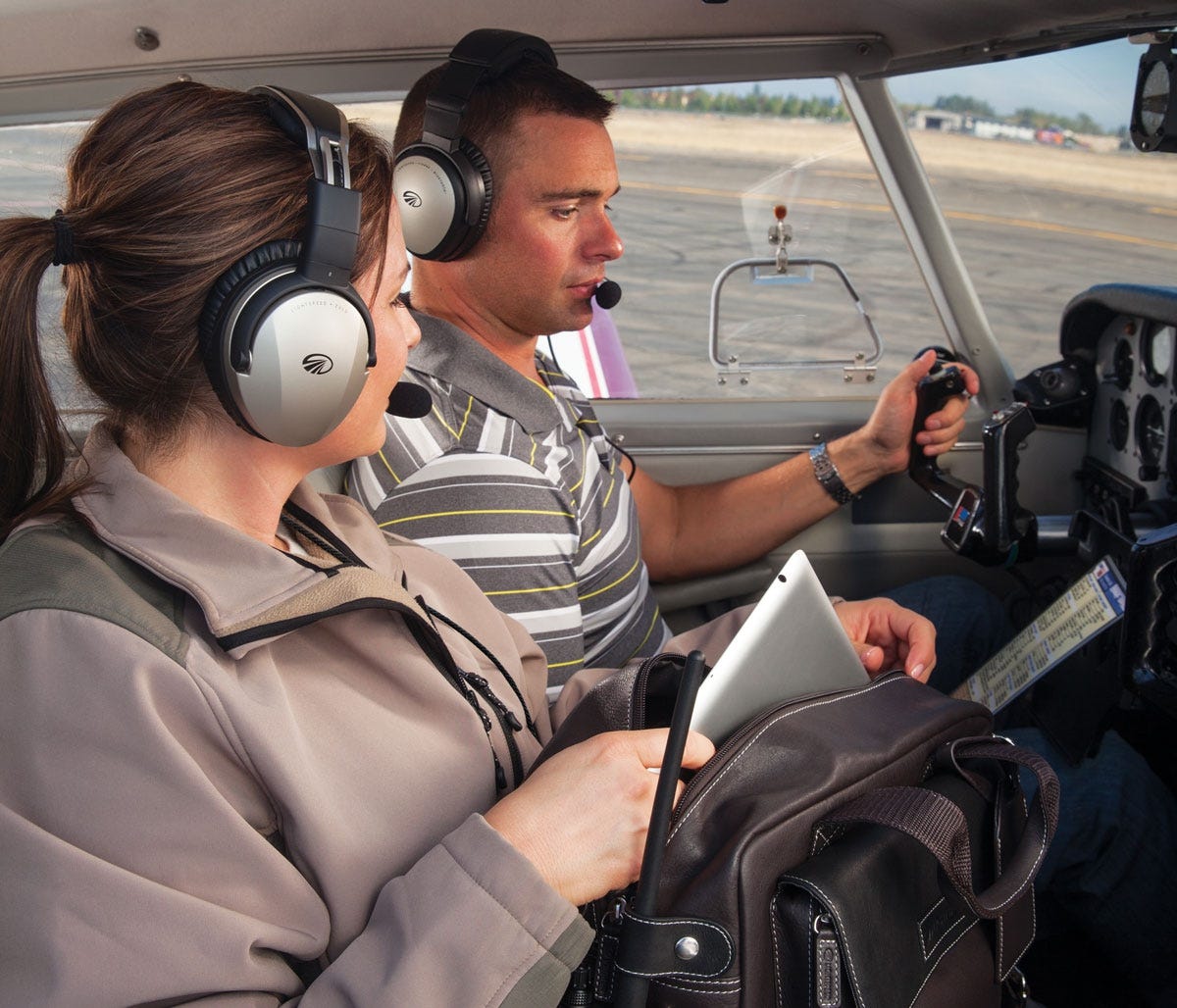 Earning your Lightspeed rebate is easy:
Purchase a Lightspeed Zulu 3 from Sporty's.
Submit the Lightspeed application (available in PDF form here).
Receive your rebate in 3-4 weeks.
Important terms and conditions
Rebate format: U.S. and Canadian customers will receive a rebate check. Customers in other locations will receive a virtual MasterCard gift card issued via the email indicated on their redemption form (legibility is important). Amount issued will be in U.S. dollars, and Lightspeed is not responsible for changes in value due to exchange rate fluctuations.
Eligibility: Offer available to persons 18 years of age or older, unless prohibited. Rebate offer valid on new Lightspeed Zulu 3 headsets purchased from an authorized Lightspeed dealer or directly from Lightspeed Aviation. Limited to one headset per 12-month period per person. Flight instructor and professional pilot options cannot be combined to increase the 12-month limit. These rebates cannot be used in conjunction with any other coupon, rebate, trade credit, or discount offers on Lightspeed headsets. Rebate requests must be sent directly to Lightspeed Aviation. Lightspeed Aviation reserves the right to refuse any requests submitted under this program.
Submissions: Valid application must be received within 30 days of purchase. The redemption form must accompany your request. If copies of valid dated receipts are not included in the request for rebate, your rebate will not be issued. Reproduction, alteration, sale, trade, or purchase of this official form or proof of purchase is prohibited. Proof of purchase must be obtained from the product purchased by you. No requests from groups, clubs, dealers or organizations will be honored. We will not honor incomplete submissions. Not responsible for lost, late or undelivered submissions. Please allow four weeks for delivery of your rebate.
For any questions regarding this offer or your rebate, please contact us at 1-800-332-2421. This program is subject to change and/or cancellation without notice.