Why Choose Sporty's?

Pilot Tested, Pilot Approved
From the beginning our company has been for pilots and by pilots. Our broad experience and passion for aviation makes us uniquely qualified to offer only the finest, most unique aviation products. Before we sell a new product, every one is rigorously tested by our team of pilots in the real world of general aviation airplanes.
Our Pilot Team »

Same Day Shipping & Returns
We're proud to offer the fastest service of anyone in the business. If you order today before 5:00pm Eastern (weekdays), it will be on its way this afternoon. For over 60 years, in addition to same day shipping, Sporty's has offered same day returns and exchanges.
Shipping & Returns »

Real Customer Service
Our products are cutting edge, but our customer service is old-fashioned. Unlike some companies, we're not afraid to talk to customers. That's because our phones are answered by real human beings right here in Ohio — not by computers. You can count on prompt, personal attention from our experienced staff.
Customer Service »

Best Price Promise
Sporty's guarantees competitive pricing on everything we sell. If you find a competitor advertising an identical item at a lower price, just send us the ad and Sporty's will match.
Best Price Guarantee »
Our Guarantee
Unchanged since the 1960's: If for any reason you are not 100% satisfied with your purchase, let us know—we will make it right. If you would like a refund or exchange, please return the product on a timely basis in the same condition in which it was received.
Return Policy »

Emphasis On Education
Sporty's was founded by a flight instructor and ever since the focus of our business has remained on education. We want to introduce the next generation of pilots to aviation, all while making it safer, easier, and more fun. Aviation is more than just a business for us—it's our passion.
Learn to Fly »
Want to know more about Sporty's?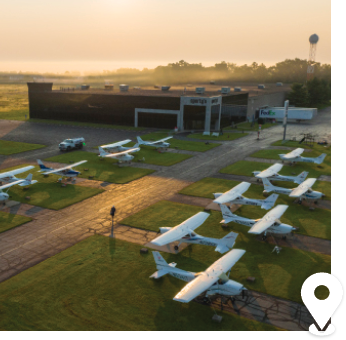 Visit Us
Whether you arrive by car or by airplane, the welcome mat is out for our customers. Learn how to visit our airport store.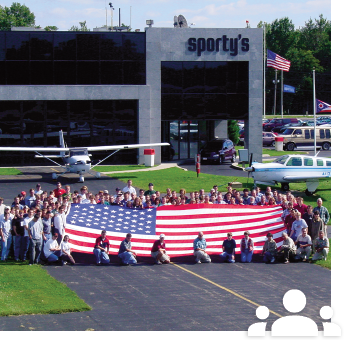 Meet Our Team
Get to know our team members and learn about their product recommendations, what plane they fly, and more.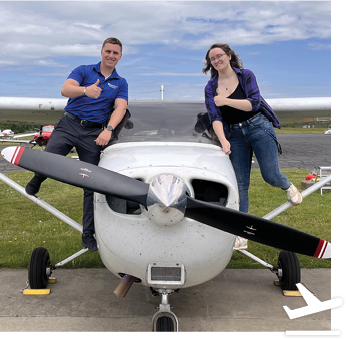 Flight School
Want to learn how to fly? Sporty's Academy provides the best available flight training to our students.
PILOTS DISCRETION PODCAST
Pilot's Discretion brings you authentic conversations with some of aviation's most interesting people. From honest discussions about flight training to fascinating stories from airshow pilots, this podcast is for anyone who loves to fly. Stay tuned for our rapid-fire "ready to copy" segment at the end of every episode, where we go beyond the cliches to find out what each guest really thinks. Brought to you by Sporty's Pilot Shop, training and equipping pilots worldwide since 1961. Have a comment? Email us: podcast@sportys.com
Available on: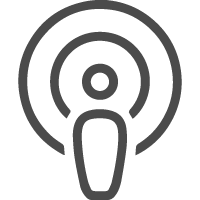 Apple Podcasts
Listen Here »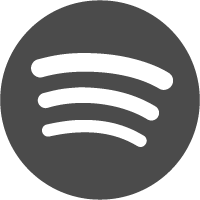 Spotify
Listen Here »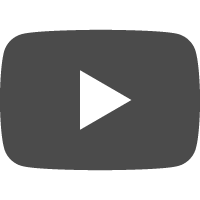 Apple Podcasts
YouTube »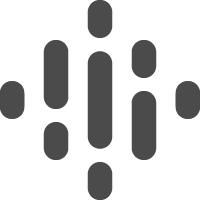 Google Podcasts
Listen Here »