A headset is always a great gift idea for a pilot—it's one of the few products that gets used on every single flight. But with so many options (and so much jargon), choosing the right one can be a challenge. Here's a look at what's hot right now, and our suggestions for some smart holiday shopping.
The Big Three
The fiercest competition is at the top of the market, as three big names in aviation compete to offer the best active noise reduction (ANR) headset: Bose, David Clark, and Lightspeed. All three companies have well-earned reputations for making high quality products, but each has a unique perspective.
Bose A20 Aviation Headset. This is the top dog, winning the title of "best seller" for the past five years. It's the most expensive headset on the market, but it's also the most highly rated—after almost 600 customer reviews on sportys.com, it has an overall rating of 4.8 stars out of 5. Bose does a great job of balancing some competing priorities, delivering a headset that's both extremely quiet and extremely comfortable. You can wear it for hours and barely notice it, all while enjoying full Bluetooth features. $1095.95 - Shop Now
David Clark ONE-X. David Clark has been making aviation headsets longer than just about anyone (see below for a classic model), but their latest design shows fresh thinking and modern technology. The ONE-X features smaller ear cups and a lighter weight than most other headsets, so it's more comfortable than older designs. Hybrid noise cancellation cuts engine and propeller noise, while Bluetooth makes it easy to pair your phone or iPad for in-flight alerts or music. If you're a long-time David Clark fan, this is the top of the line. $895 - Shop Now
Lightspeed Zulu 3. Famous for pushing the boundaries of new technology, Lightspeed's flagship headset incorporates years of research and pilot feedback. Zulu 3 is a bit heavier than the two headsets above, but that's because it uses rugged materials: a stainless steel headband is nearly indestructible, the magnesium ear cups block noise and resist scratches, and the Kevlar-wrapped cable won't get tangled up in the cockpit. Zulu 3 also interfaces with Lightspeed's free FlightLink app for audio recording in-flight. $850 - Shop Now
—
Good value ANR
If $850-1100 is above your budget for a headset, there are still some good options (and we really do think ANR is worth it if you can swing it). Here are two good performers for less money.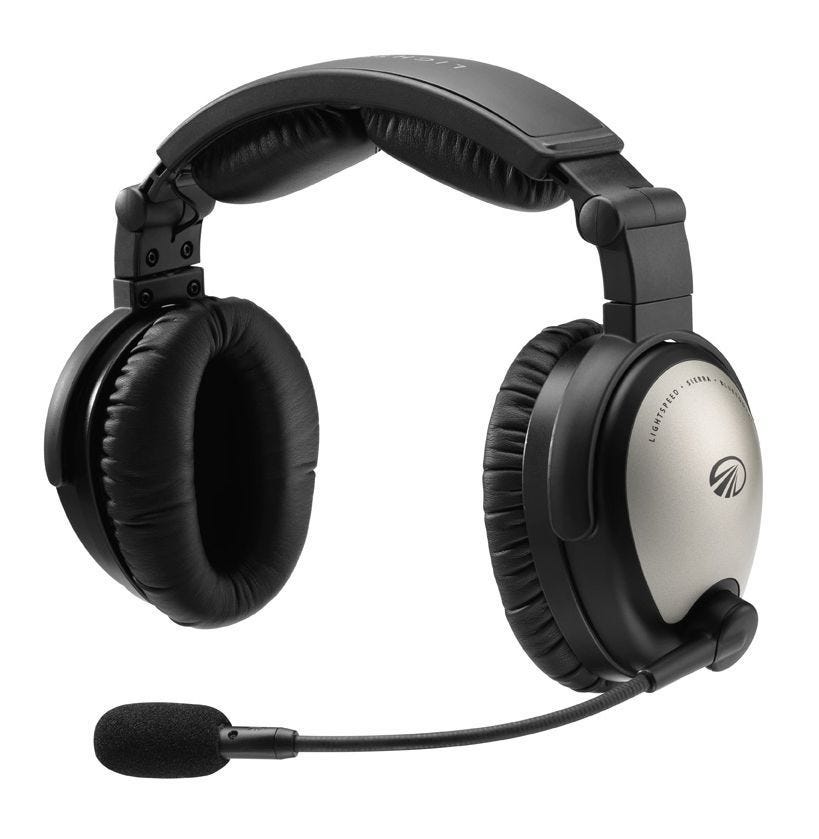 Lightspeed Sierra. Probably the best overall value, this headset includes excellent ANR, soft ear seals, and full Bluetooth functions. It lacks a few of the Zulu 3's high end materials, like the Kevlar-wrapped cable and stainless steel headband, but Sierra is an outstanding headset for any pilot from student to pro. $650 - Shop Now
Faro Stealth 2 ANR. If you're looking to spend less than $500 but still want ANR and Bluetooth, this is the way to go. Stealth 2 has more side pressure than the ultra-lightweight models above, but it still offers good performance and the Bluetooth is a standout feature at this price point. $449.95 - Shop Now
—
Passive headsets
Perfect for student pilots and passengers, passive headsets are an affordable and durable option. They lack electronic noise cancelling, but that means they lack tiny microphones and batteries, so they are a simple and reliable choice.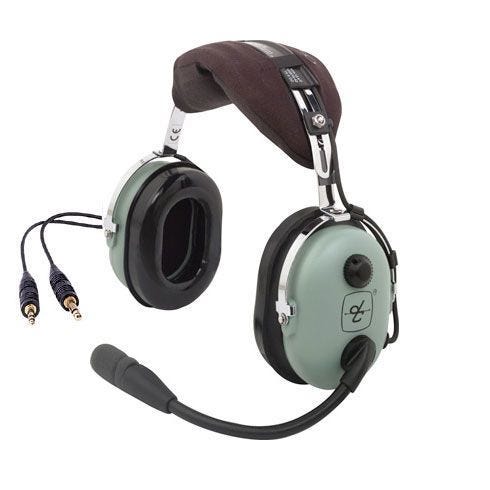 David Clark H10-13S. This iconic headset has been popular for decades, a symbol for many pilots that they "have arrived" as a pilot. No ANR, no Bluetooth, and nothing fancy here—just a made-in-the-USA headset that will last for decades. The latest version includes under-cut ear seals and a soft head pad for added comfort. $319 - Shop Now
Faro Stealth 2 Passive. The non-ANR brother of the model above, this headset is a great value. While it's heavier than the H10-13S, it includes Bluetooth—a rare luxury at this price point. Passengers in particular love this feature for listening to music in flight. $249.95 - Shop Now
—
Headset accessories
If you already have the perfect headset, some accessories might be the perfect choice. Here are three to consider.
Flight bag. If you're going to spend a lot of money on a headset, it only makes sense to protect it. A good flight bag—preferably one with a dedicated, padded headset pocket—is a smart investment. In addition to preventing damage, it can organize all your flying gear. There are many good options, including Flight Gear, Flight Outfitters, and MyGoFlight, ranging from $50 to over $200. Shop Now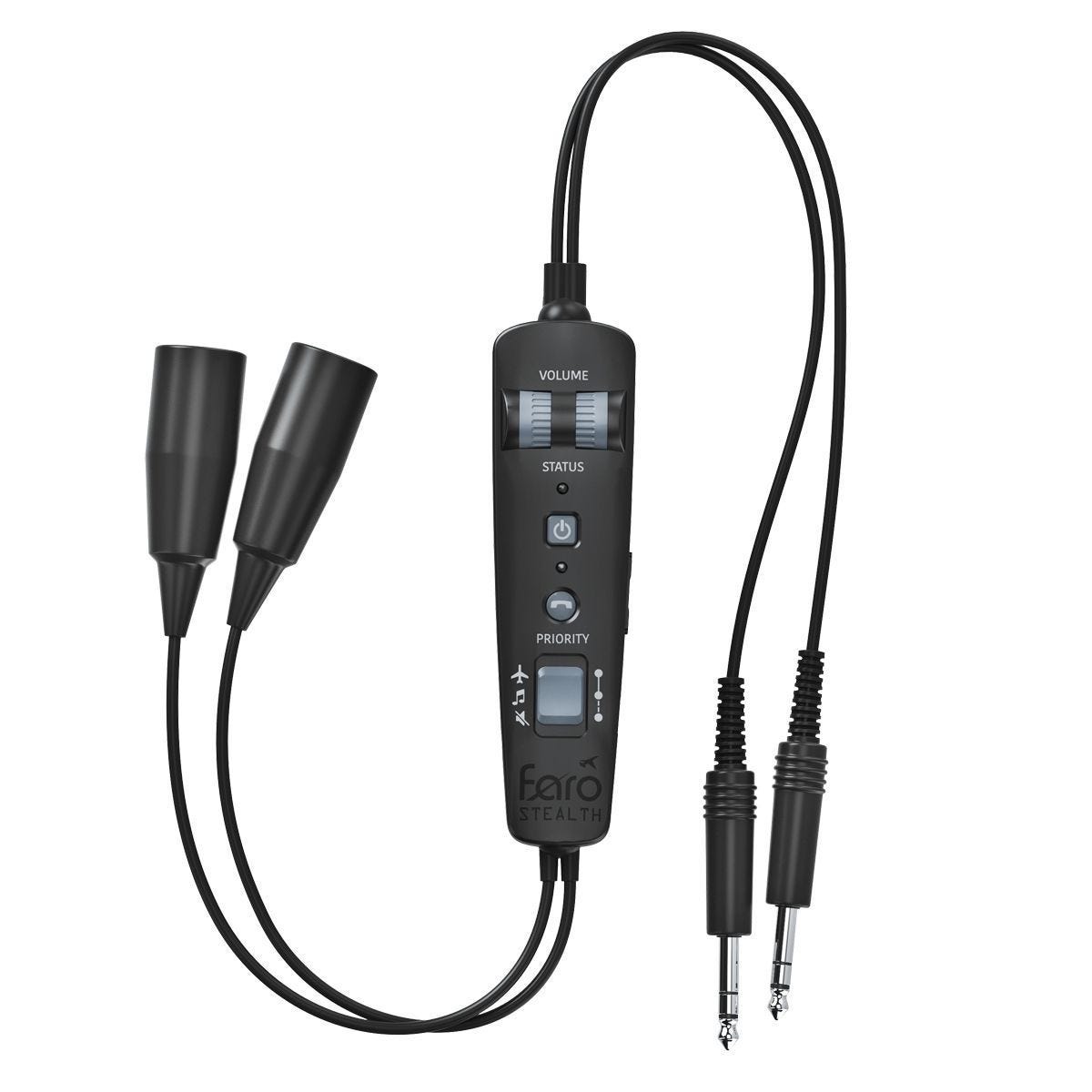 Audio Link. Older headsets often find their way to the back seat, for use by passengers. There's nothing wrong with this plan, but many older headsets lack Bluetooth—a popular feature for passengers who like to listen to music in flight. The Audio Link is an easy and affordable way to add Bluetooth to any aviation headset with standard PJ plugs. Just add it in-line between the headset and headset jacks and you can connect your phone or iPad. $139.95 - Show Now
Headset refresher kit. While a good headset can last for a decade or more, the "wear items," like ear seals and headband cushions, need to be replaced every 12-18 months. It only takes a few minutes, but it can make a major difference in both comfort and performance. Shop Now
—
Why shop at Sporty's
When you buy your headset from Sporty's, you're buying from aviation's #1 headset dealer. For nearly 60 years, we've been helping pilots find the right gear and have fun in the air. Here's why you should trust Sporty's for your next purchase:
Test flight guarantee. Take your new headset flying and make sure it's the right choice for you. If you're not thrilled, return the headset to us within 60 days and in the same condition in which you received it - we'll exchange it for another headset or refund your money. There's no paperwork and no hassle.
Expert advice. Have questions about headset technology, or need advice from an active pilot? Talk to our team of headset experts. We'll give you honest answers: headsets@sportys.com
Guaranteed lowest prices. We offer the best prices on Bose, Lightspeed, David Clark, and more. If you find a lower price, just send it to us and we'll match it.
Same day shipping. We are proud to offer the fastest service of anyone in the industry. All orders placed by 5pm eastern ship the same day. In many cases, you'll receive your order in just a day or two.