Flying in an aircraft has been known to cause motion sickness. Whether you're riding in the back of a 777 flying above thunderstorms or sitting up front in a Cessna 172 on a calm day, the three dimensional movement of our stomach and ear canals can cause discomfort. Reliefband® is an FDA-cleared anti-nausea wearable that uses clinically proven technology to quickly and effectively treat nausea and vomiting associated with motion sickness.
Reliefband generates a proprietary pulse that stimulates the median nerve, which is located on the underside of the wrist. These signals travel throughout the body's nervous system to the part of the brain which controls nausea, retching, and vomiting. The signals have a rebalancing effect, normalizing nerve messages from the brain to the stomach and reducing symptoms. But which of the three options are best for me?
The ReliefBand Classic is the ideal alternative to treat nausea without the use of drugs or a prescription. Included batteries offer more than six days of continuous use.
Features:
FDA-cleared
Push button control
Five power settings
Alkaline batteries (two CR2025 - included)
150-hour battery life
Splash resistant
Shock resistant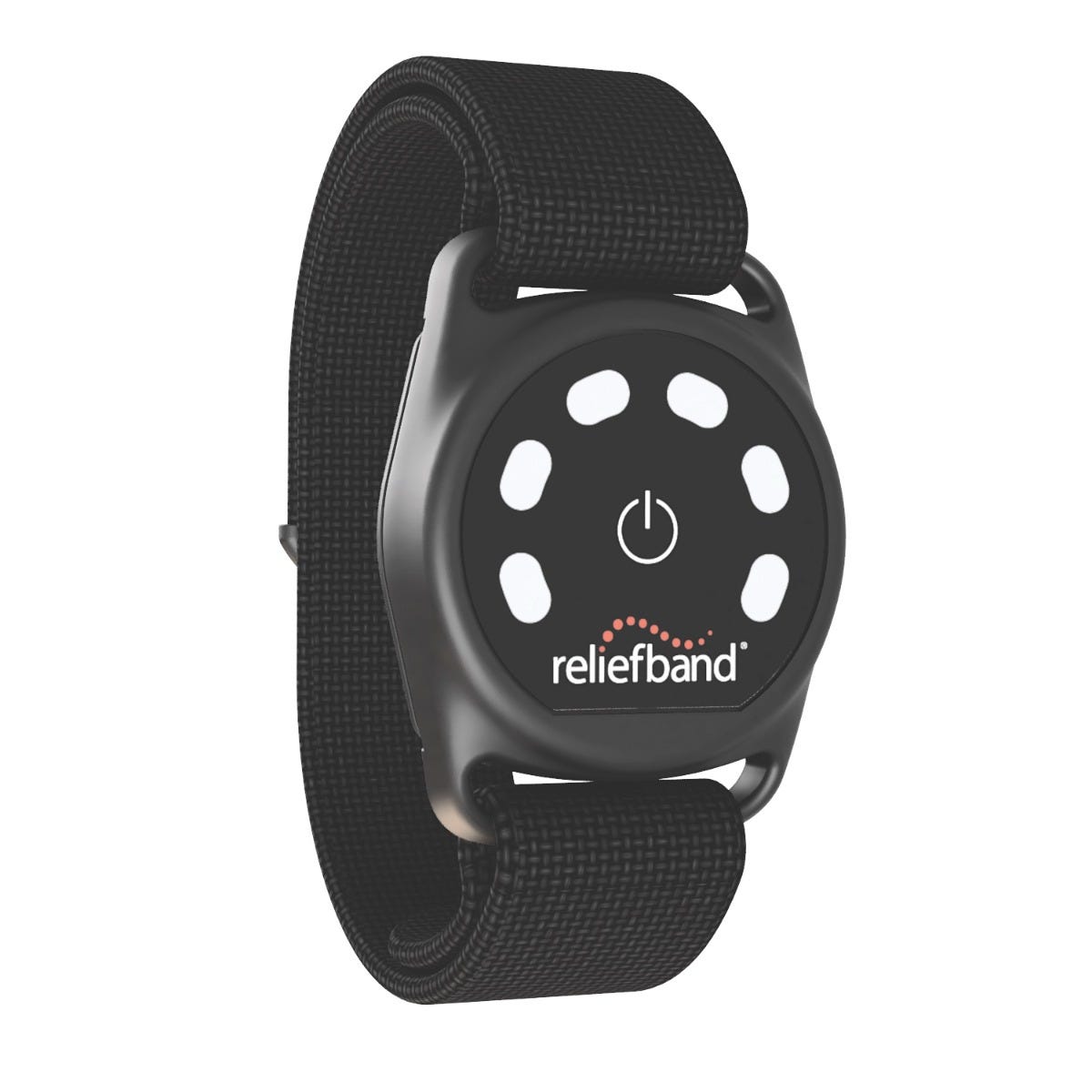 If you're looking for a way to relieve nausea both on land or in the water, the waterproof ReliefBand Sport is for you. Rechargeable batteries offer a flexible charging option, and the Sport is also compatible with the ReliefBand Apple Watch accessory.
Features:
FDA cleared
Push button control
Six power settings
Rechargeable battery (lithium ion)
18-hour battery life (per charge on mid intensity)
Smart sensing technology preserves battery life
IPX7 waterproof rating
Shock resistant
Compatible with Apple Watch accessory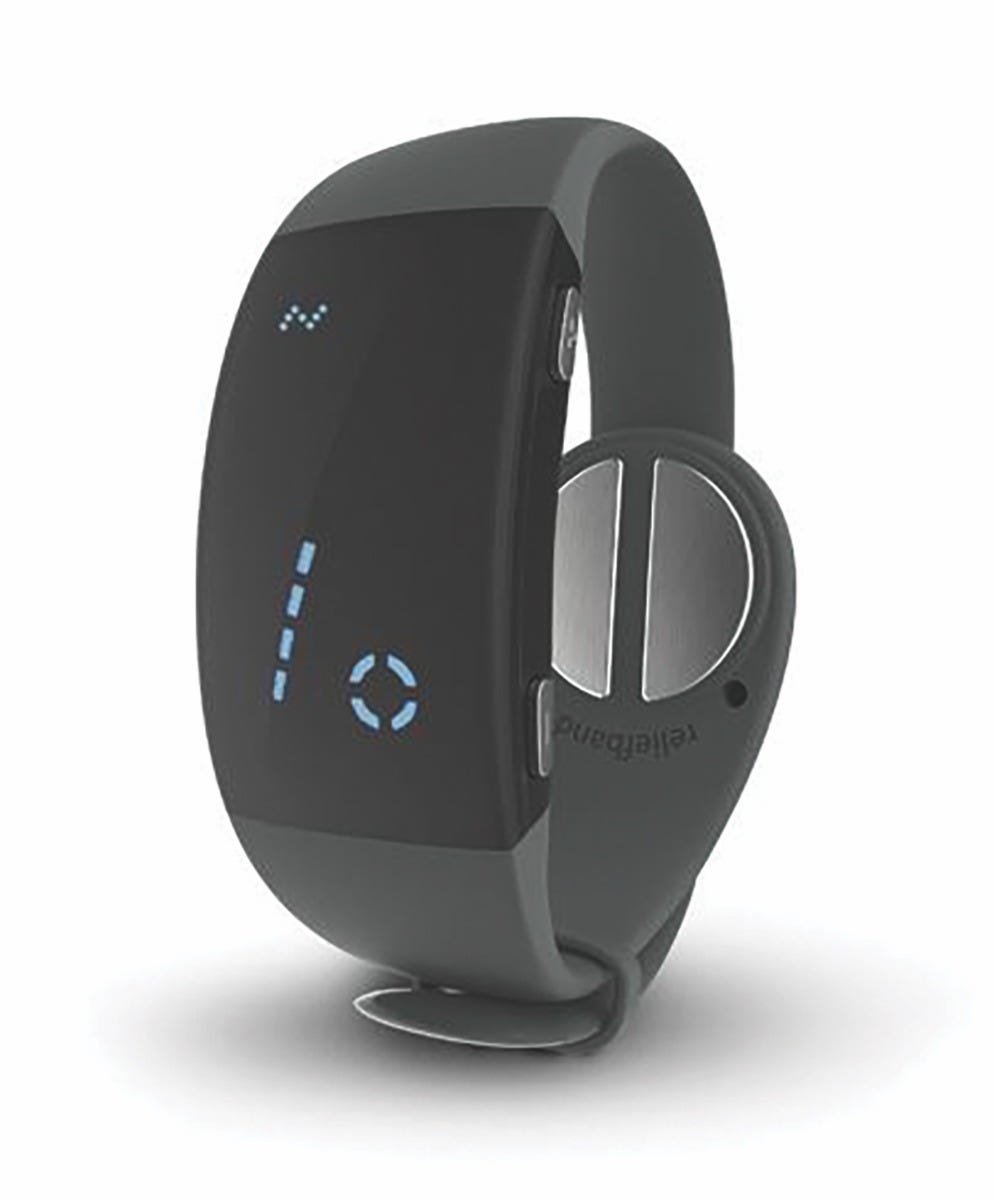 If your sensitivity to nausea is a consistent travel concern, the ReliefBand Premier may be the best option for you. It isn't waterproof like the Sport version, but it builds on the nausea suppression features. With hypoallergenic 316L surgical steel contacts and ten intensity settings, it's the most powerful option from ReliefBand.
Features:
FDA cleared
Push button control
Digital display
Ten power settings
Hypoallergenic 316L surgical steel contacts
Rechargeable battery (lithium ion)
17-hour battery life (mid intensity)
Smart sensing technology preserves battery life
Splash resistant