Finding the perfect gift for the pilot on your list can seem like a daunting task. Many of the pilots we know tend to buy what the need when they need it. Searching out something that they might appreciate is pretty difficult when they always seem to be one step ahead! This is where the experts at Sporty's come to the rescue.
A custom gift is the perfect way to give something special to the person who already has everything—here are the top 5 custom gifts on our list this year.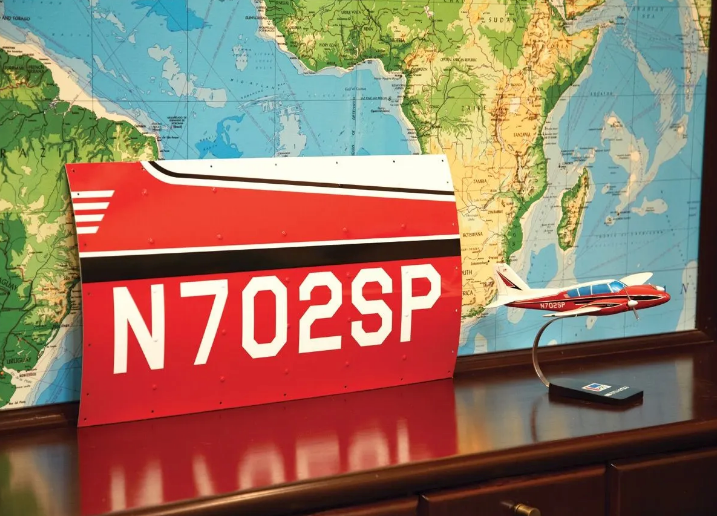 Tin Tail Numbers Replica Sign – This unique piece of art is perfect for the home, office or hangar. Each sign is custom made with the paint scheme and N-number of your aircraft. Simply email Sporty's a picture of the aircraft and a high quality vinyl replica is affixed to a contoured piece of tin.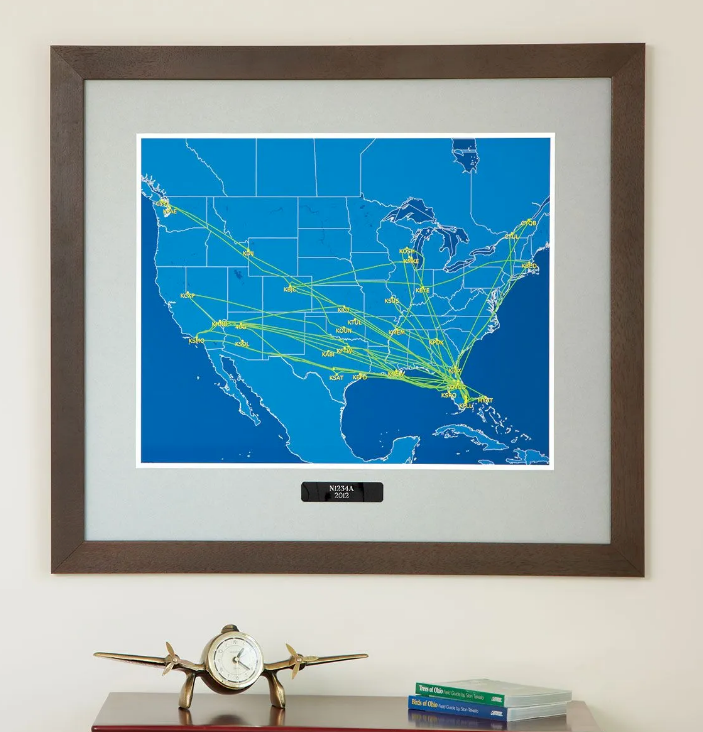 Flight Aware Tracking Map – Maps tell a story, and this custom map tells the story of the an airplane's journeys. Sporty's has partnered with well-known flight tracking webite Flight Aware to provide this unique gift. Flight Aware consolidates the tracking data for an aircraft and superimposes it on a map of the United States. Professionally framed at Sporty's own frame shop, this gift it the perfect conversation starter for the living room or den.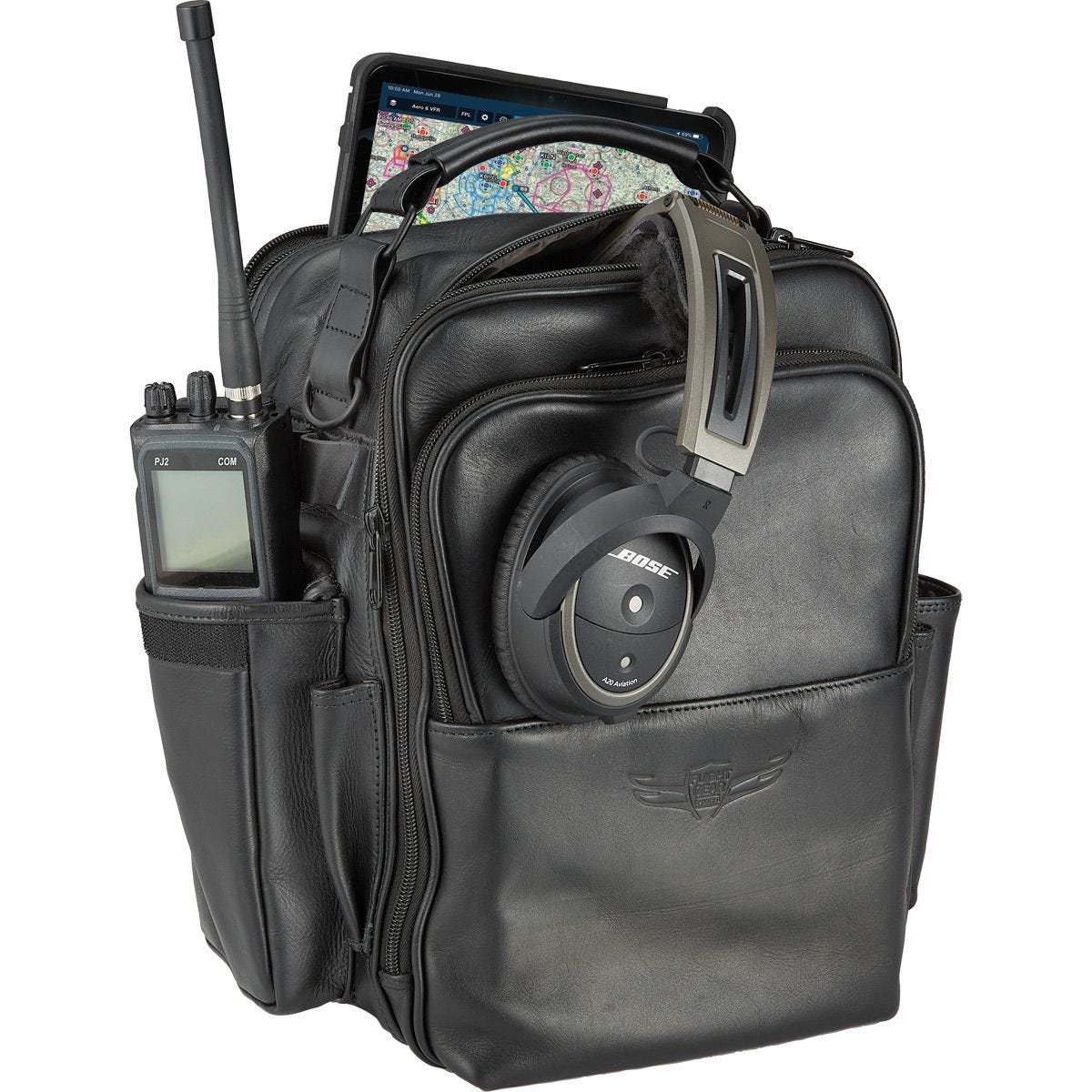 Embroidered Leather Flight Bag – Constructed with soft, supple jacket-quality leather, these flight bags will quickly become a pilot favorite. The bag will only get better and softer with age. Sporty's embroidery department can create a custom gift with a name, N-number, or silhouette of an aircraft.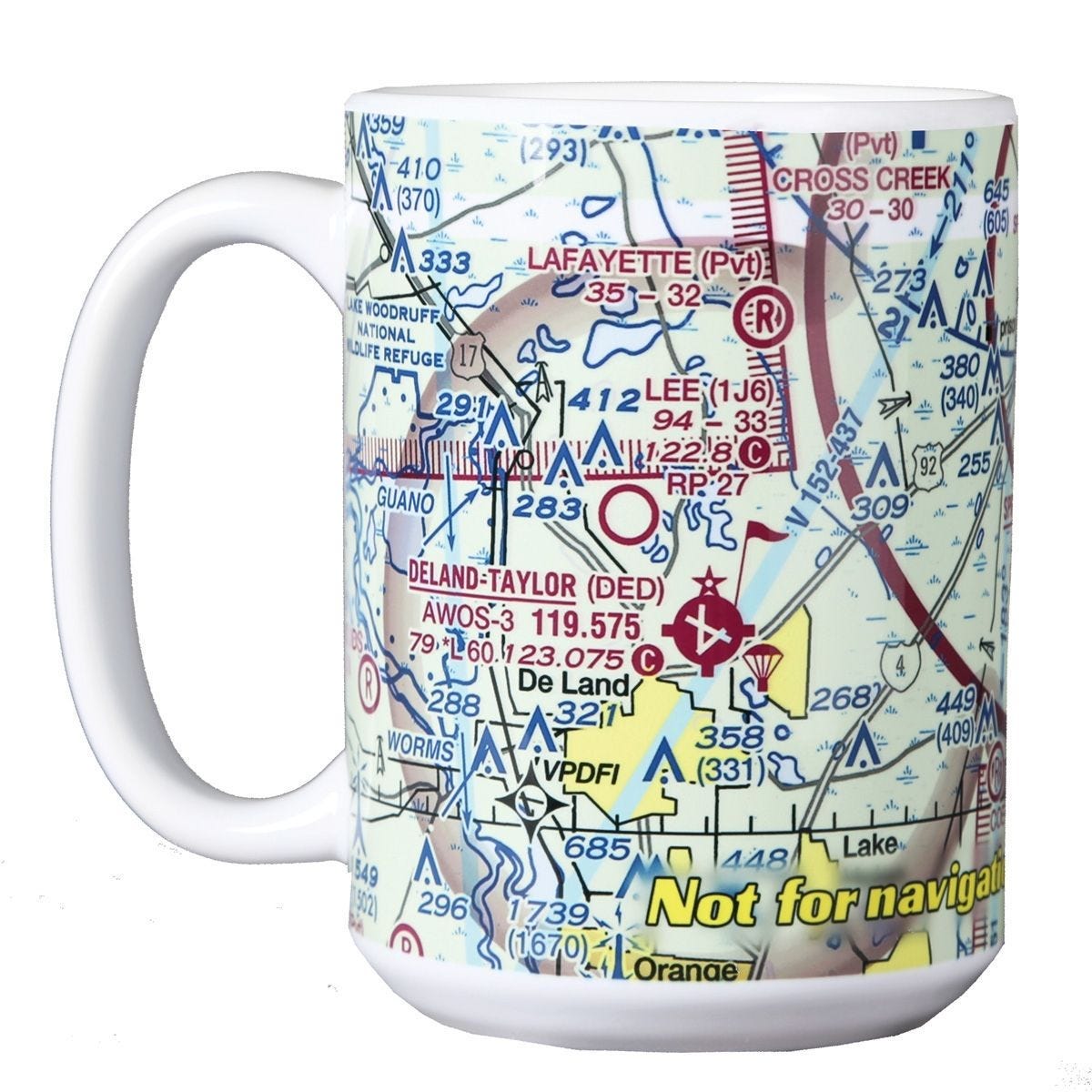 Sectional Chart Coffee Mug – The sectional chart is the primary source of navigational information for student pilots. What better way to plot your route through your day than by drinking a cup of coffee for a cup with a map on it? Each mug is made to order with your home airport on it.
Personalized Hallway Runner Mat – You're cleared for takeoff down the hallway. This skid-resistant mat has taxiway and hold-short markings. Adorned with an N-number, this mat will make a great gift for the hard to buy for pilot.