Dear valued customer,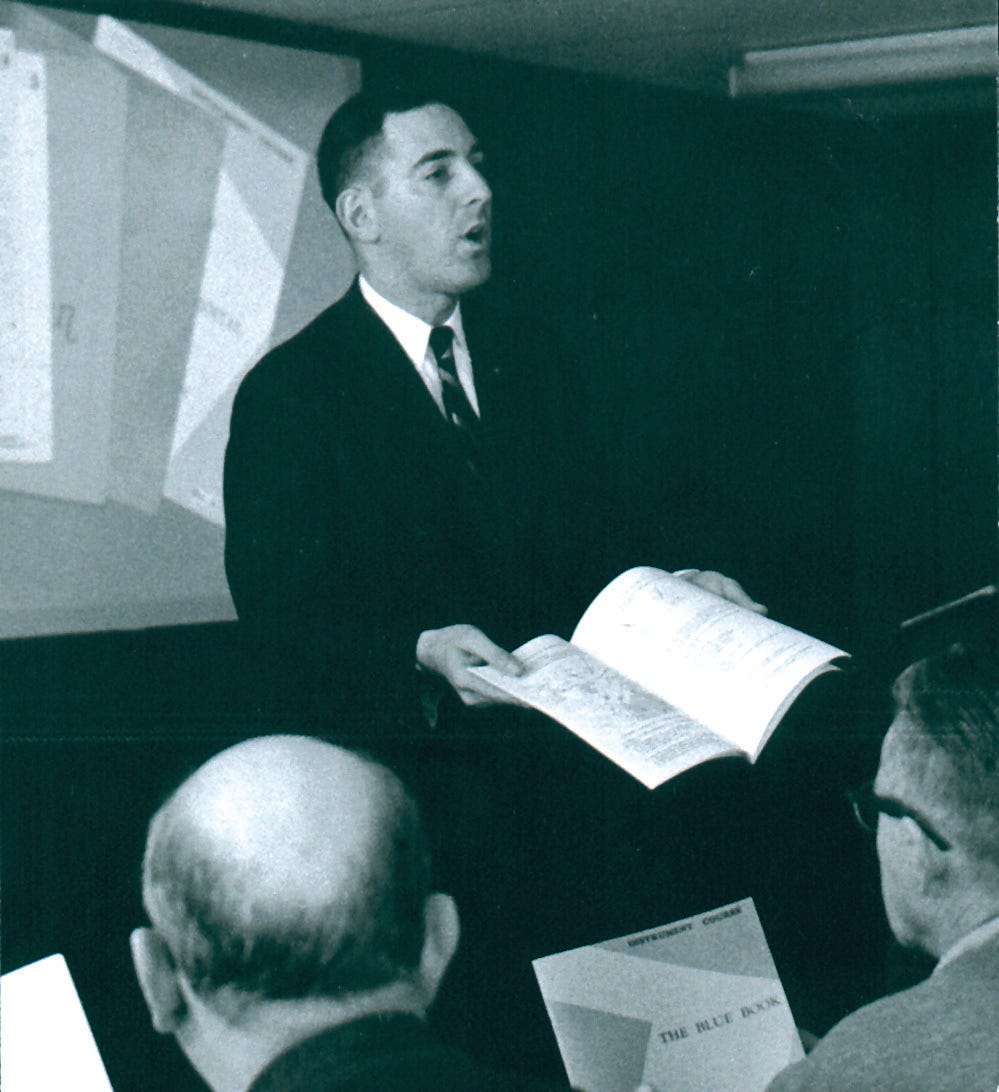 In 1961, a young flight instructor in Cincinnati made a bold decision: he left his job as an engineer at a large company and began selling pilot supplies from the trunk of his Studebaker. Hal Shevers wasn't trying to make a quick buck; he was focused on offering pilots reliable products that made flying safer, easier, and more fun.
Sixty years later, Sporty's is still focused on that goal. It all starts with education, so it's no surprise we are passionate about inspiring the next generation of pilots. Our Learn to Fly Course takes everything we have learned about aviation education over the last six decades and applies it to the latest technology. Today's online tools and mobile apps would have been unimaginable when Hal was teaching ground school in the 60s, but the basic principles of instruction still apply.
Radios were another early product for Sporty's, and we're still at it today. A catalog from the mid-60s proudly advertises a desktop scanner, the Royal 3000 from Zenith, that would cost almost $2000 today! In its place, we now offer the award-winning PJ2 COM Radio, an innovative backup radio with built-in headset jacks. At just $199, it's a reminder of how far technology has come.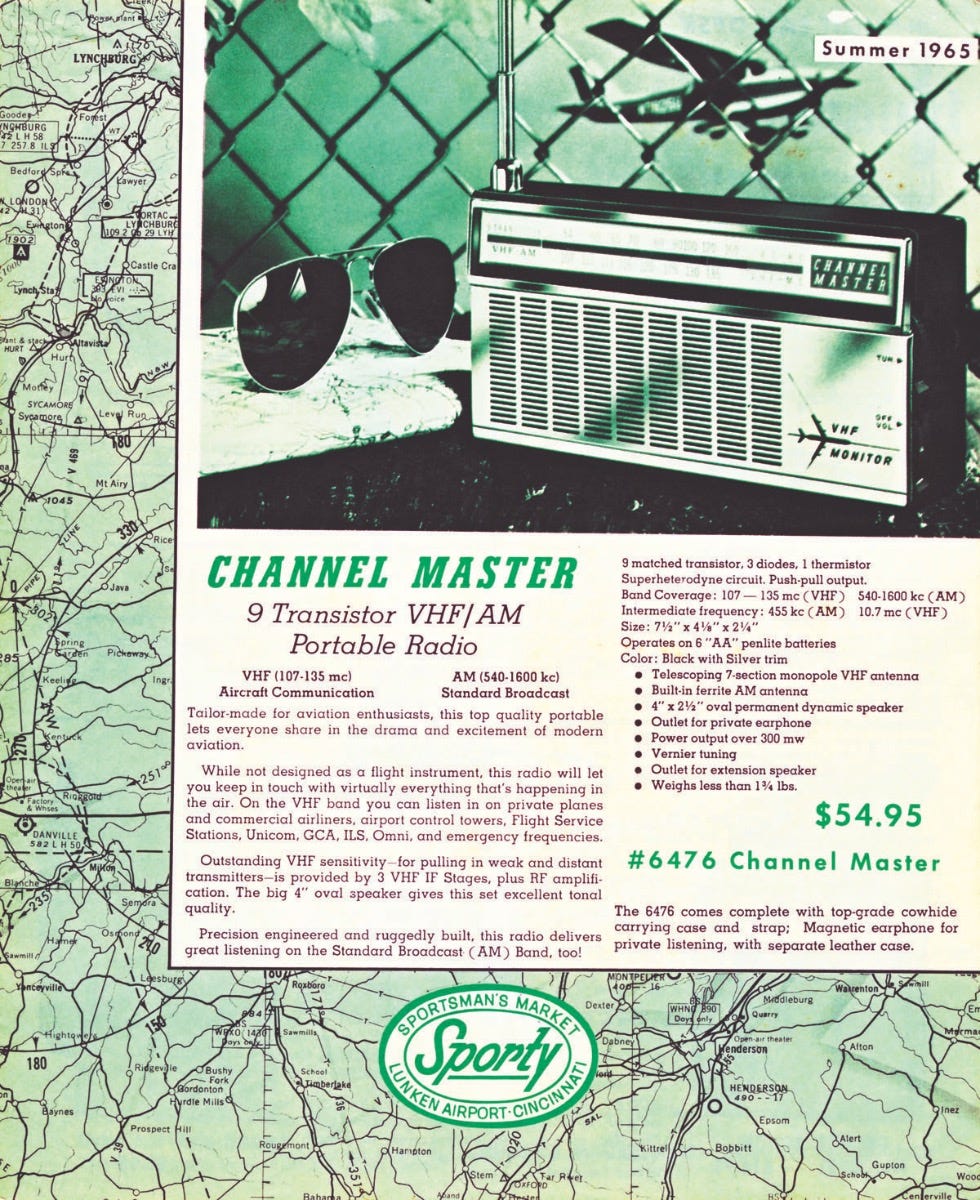 We've added thousands more products over the years, from flight bags to flight simulators. Each one grew out of our experience as pilots and flight instructors. We only sell products that we have flown with ourselves, so you can count on Sporty's for the best pilot supplies.
Offering great products is essential, but another important reason we've thrived through six decades is fast, personal service. From the beginning, we have provided same-day shipping (often within minutes of receiving an order), a no-hassle return policy, and expert advice.
A lot has changed since 1961, and not just the music and hairstyles. Whiz wheels have been replaced by iPads, and the Federal Aviation Regulations have grown from 176 pages to over 1100. But one thing hasn't changed: Sporty's is still for pilots, by pilots. We aren't owned by some large conglomerate, and our call center is still right here in Ohio. Our team is made up of flight instructors, aircraft owners, and aviation enthusiasts, and all of us work in general aviation because we love it.
Thank you for helping to make this incredible journey possible.
Sincerely,
Michael Wolf
President and CEO