The iPad has fundamentally changed aviation over the last decade—for the better. Instead of lugging around heavy cases filled with binders full of charts and paperwork, most pilots today carry a tablet loaded with aviation apps. The iPad's high resolution screen and long battery life make it ideal for the cockpit; it's the perfect way to view digital charts, GPS position, in-flight weather, and so much more.
An iPad by itself is a powerful computer, but with a few well chosen accessories, it really can be transformed into an electronic flight bag. Here are three essential accessories for any pilot flying with an iPad. They are also can't-miss gifts this holiday season.
1. Weather receiver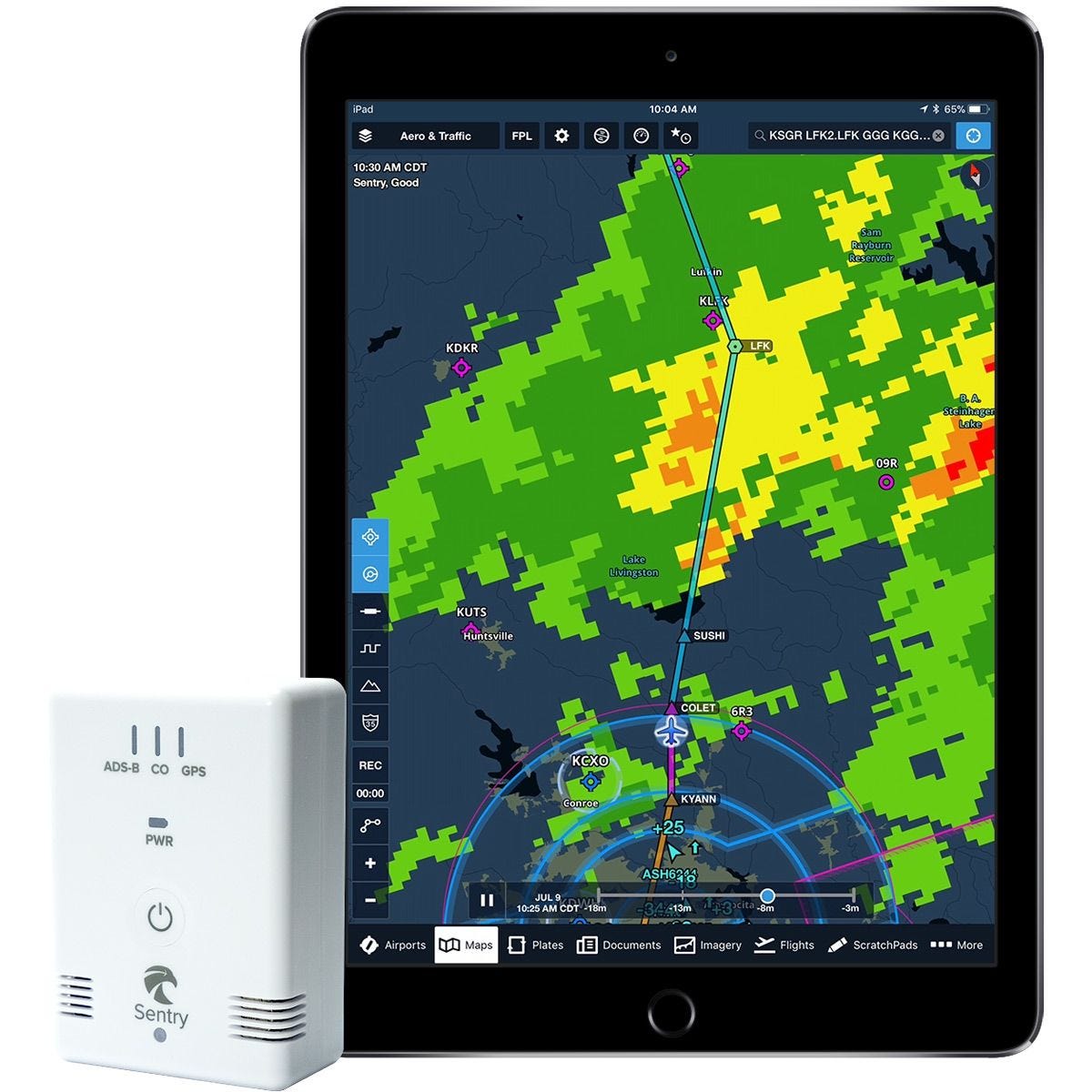 Practically an essential for iPad pilots who fly longer trips, these all-in-one portable receivers deliver a wealth of data to a tablet: subscription-free weather, traffic, GPS, and backup attitude. Some add flight data recording, carbon monoxide detection, and pressure altitude. Best of all, they're battery-powered and require just a single button push to operate. Like a good headset, a weather receiver quickly pays back the initial investment.
Top pick: ForeFlight Sentry. The Sentry packs a lot of features into a small size, and all for under $500. Sentry includes ADS-B weather (with a 30-minute replay), dual-band traffic, a carbon monoxide detector, and a built-in AHRS to drive ForeFlight's synthetic vision. We particularly like the 12-hour battery life, which allows you to fly all day without wires. Learn More
On a budget: ForeFlight Sentry Mini. ADS-B weather and traffic in a tiny size, all for just $299. Learn More
Deluxe option: Garmin GDL 52. Combination ADS-B receiver and SiriusXM receiver offers the ultimate combination of features. Works with ForeFlight, Garmin Pilot, and Fltplan Go. Learn More
2. Backup power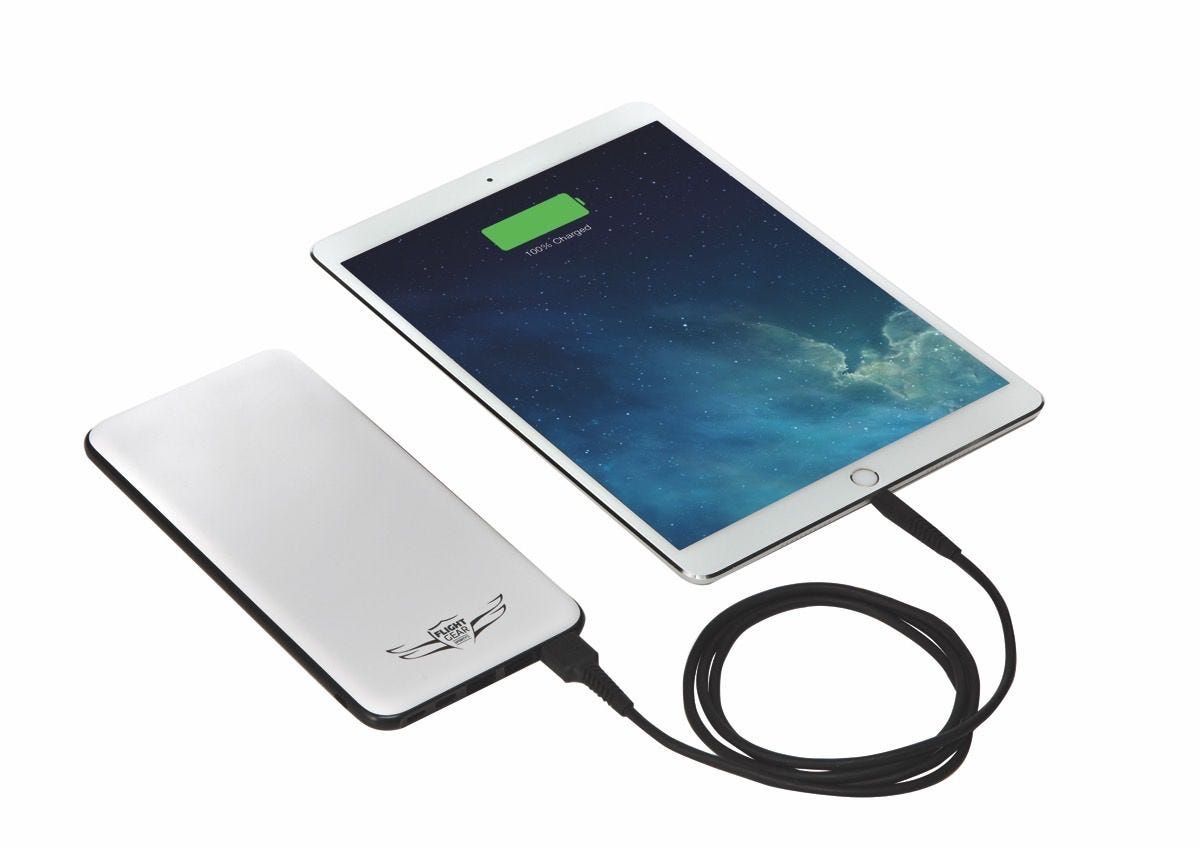 Most of the (very rare) issues we've had with the iPad have been due to running out of battery. So it's only smart to have a backup for those days when you fly longer than expected or forget to charge your iPad. Fortunately, there are more options than ever. Just be sure to get something with a 2-amp charging port, because those cheap phone chargers won't work for a tablet.
Top pick: Flight Gear Battery Pack. This is the first backup battery that checks all the boxes for a pilot. It features four high amp charging ports so it can power an iPad and a weather receiver at the same time. Its 20,000 mAh capacity will last the whole flight, and it can be recharged with a Lightning, USB-C, or micro-USB cable. It's like a Swiss Army Knife for your electronic devices. Learn More
On a budget: Flight Gear Dual USB Cigarette Lighter Charger. Two 3-amp ports with a screen to help pilots monitor volts and amps. Learn More
Deluxe option: Stratus Power Pro. Certified, permanently installed power port with one 3-amp USB-C and one 3-amp USB-A port. Learn More
3. Mounts and kneeboards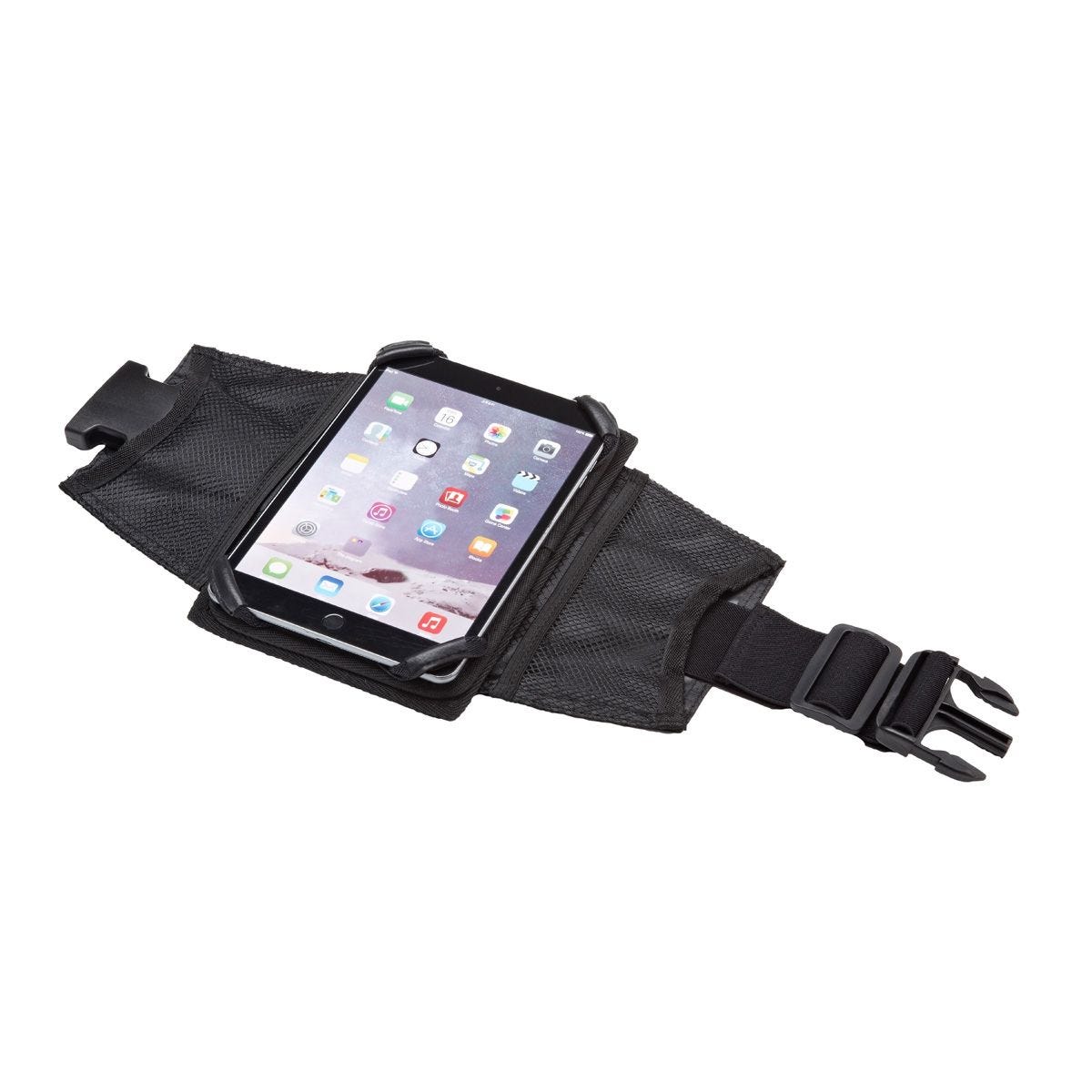 Securing your iPad in the cockpit is important for safety and for ease of use. There are two main options for this: a kneeboard or a mounting system. Kneeboards are generally more affordable, and offer additional storage pockets. They're ideal for renters or flying club members. If a kneeboard doesn't work in your airplane, a mount is a great alternative. There are lots of options here, from suction cup mounts for side windows to yoke mounts, and plenty of brands. Here are our favorite options.
Top kneeboard: Flight Outfitters Slimline. Keeps your iPad secured to your leg with a large elastic strap. Beefy elastic straps accommodate various sizes of iPad and allow you to rotate from portrait to landscape mode. There's even a storage pocket for cleaning cloths or charging cables. Learn More
Kneeboard on a budget: MyClip Multi. This simple leg strap doesn't take up much space in the cockpit, but holds your iPad firmly in place. Fits a huge variety of tablets, with or without a case. Learn More
Top mount: RAM Suction Cup Mount. RAM Mounts have a great reputation for quality and flexibility, allowing pilots to mount an iPad almost anywhere. The EZ-Roll'r cradle holds the tablet tight, and the mount features a lifetime warranty. We've been flying with them for over a decade. Learn More
Mount on a budget: Robust Suction Cup Mount. Universal mount works with all tablet sizes, with or without a case. Learn More